Archive for the 'Biz Success Coaching' Category

I'm really tired of hyped-up programs telling you how to build a website that cost you thousands. It just isn't necessary. So I'm always on the lookout for people who do good honest work for way less than the norm.
I found Pamela Wilson a couple weeks ago, and I like her work a whole lot. She has an amazing knack for lining up very simple things to do that can revamp your website fast.
If you've been looking at your website and wondering how to make it pop more, I think you might like this.
The FREE 30-Minute Website Makeover:
Four Simple Things YOU Can Change That Take Your Site from Drab to Fab
You'll see website experts Wendy Cholbi and Pamela Wilson take an ordinary website and give it some visual oomph with just a few simple steps. You'll see how you can:
•  Make 2 very simple choices early on to give your site "personality" and a memorable style (this is so cool!)
•  How to use specific simple items to pull your readers' eyes into the words on your pages
•  Do an easy copy and paste to build your email list or direct visitors to important pages on your site
CLICK HERE to get it – helps you build a site with a look that matches your personality.
No fluff, no blather, good stuff. See you there!
.
I heard this question from someone and thought it was brilliant: "What would you have to believe about yourself in order to feel successful?"
For me, it first brought up the question of what success meant to me. I had to define it in my own terms in order to have a relevant answer.
And then, 'what I would have to believe' would be in feeling terms, not dollar terms, the way so many people gauge their success.
I want to feel calm, relaxed, excited and enthusiastic, inspired and inspiring and like I'm Doing My Life Right.
So I'd have to believe that I have value, that I CAN inspire people, that having the pleasure of feeling calm, excited and enthusiastic and relaxed is not only OK, but my true nature.
And I'd have to believe I actually am doing my life right, even if I goof up. That's always been the hardest for me, since I've historically been pretty hard on myself, and because I like to have my fingers in so many pies at once. Can you relate?
So just for fun, and to keep myself on track, I often ask myself, what else could I be doing that would make me feel really good about my life? When I get the intuitive answer, I take appropriate action.
In over the past couple of years, I've been simplifying more and more. As a result, I'm better able to I integrate all the aspects of my life that I love the best into a more congruent whole.
WHAT ABOUT YOU?
So, I'm really curious. What would you say if someone asked you, "what would you have to believe about yourself in order to feel successful?"
Stop right now and write out your answer, and come back to this when you're done.
And how do you define 'success' to yourself in your own life, on your own terms?
What does success mean for you, relevant to money, friends, family, location, how you feel about you, etc.?
Stop right now and write out your answer, and come back to this when you're done.
.
I was interviewed by EFT Tap Fest's Jondi Whitis last week, as to "Why You MUST Show Up."
We had a blast, talking about how critical it is right now in our human journey to speak our truths, to show up and say it like it is.
With this query, Jondi made me think of an old-time mentor of mine who used to say, "If you don't show up for yourself, how will Your People recognize you?"
Please join us here and listen in – do you agree? Disagree? What do you think?
Listen to internet radio with EFT Radio on Blog Talk Radio
If you have a job or are doing something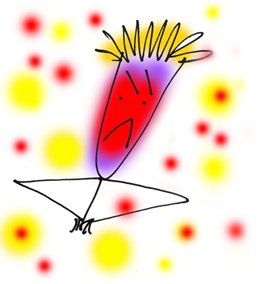 right now where you spend most of your time hating what you do, this is for you.
Be careful what you choose to do. Why?
Because as you spend your life minutes and precious life energy on doing whatever it is, you are spending it hating!
That's not living. That's dying, inch by inch. That's not what you're here for!
Because, as you know, everything is energy. Vibrations, frequencies. And you're grinding away on a job you hate?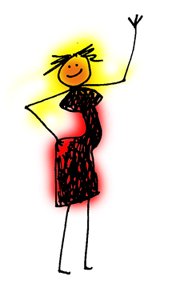 Guess what you're adding to the Field! Hate!
Do you really want to do that?
I want you to drill down and ask yourself intense questions, so you can find the things in your life that you adore thinking about, fiddling with, telling other people about, creating and making and enjoying the process.
Even the drudge parts that aren't so much fun but support the essence of the Dream.
When you do that, you send love vibrations out and out and out, and you – and every single one of us on the planet – benefit from it.
DO YOUR PASSION. PLEASE.
.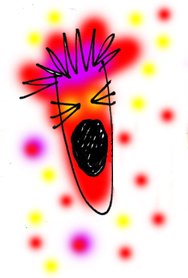 I sent out an email to my list yesterday, asking people for feedback and input on issues they wanted to solve.
At the end, I wrote this: "…if you're not willing to put yourself out and do something for yourself, to invest in yourself, to take a risk, to learn something new, to get some hand-holding from an experienced tapper and mentor, maybe it's time for you to find someone else's list to be on, because you're just being dead weight in your own life, and that isn't who I serve."
Check out what happened next!
I got two really wonderful notes from someone who called me crazy (and a lot more!), and was infuriated that I called her 'dead weight.'
Because they were so illuminating, I asked her for her permission to share her notes (which I tweaked a little because english is not her mother tongue, and reformatted a bit for easier reading). She was happy to share them with you.
I think you'll enjoy them. Note #1:
"You are the craziest, meanest, cruelest  person and a complete monster. I'm unsubscribing right now. I want to tear your eyes out! I can't believe you say you market from the heart and then call people dead weight if they don't do what you think they should do! How DARE you?"
And then she Read the rest of this entry »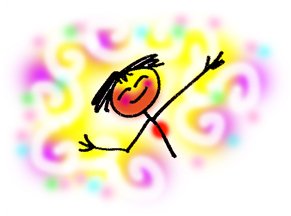 AND…as if good things don't happen alone…how cool is this?
I was featured today on Spiritus, the spiritual marketing directory – a nice shorty article on my thoughts about spirituality integrated with biz.
Are you a member of Spiritus?
If you like the idea of embedding your ideas and values in your work and marketing, that's spiritual marketing. I suggest you check it out and find and possibly work with all kinds of other like-minded business owners.
.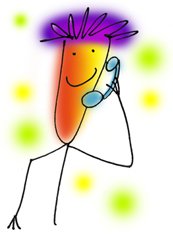 I was so pleased to have been interviewed today by Malinda Zarate of EmboldenedHeart.com.
She invites guests every month who she feels contributes to the invisible, energetic growth of our planet – what an honor to have been invited!
We had great fun, and I got to talk about how I finally conquered my 35-year-long suicidal thoughts in 6 weeks and how I did that….PLUS why anger and fear are two of your biggest allies if you'll let them be!
Register now for the interview so you don't miss it!
It's tomorrow -
DATE: TUESDAY, October 30th
TIME:  2 pm ET  
ABOUT: "DEFEAT YOUR DEVILS"
(And making Anger and Fear your allies!)
HERE: EmboldenedHeart.com.
.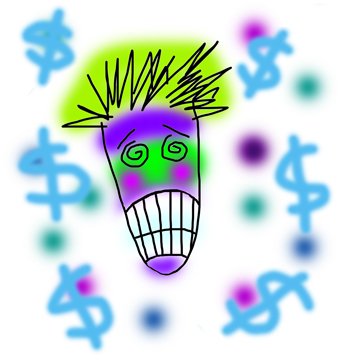 When it's time to ask your potential client or your customer for the money, what happens to you?
How do you feel?
•   Squeamish?
•   Guilty?
•   Ashamed?
•   Like your services 'should' be free?
•   Does a little voice in your head insist that you're a fraud? (Many energy pratitioners tell me this – how can I ask for money for such a lala thing?)
I used to feel like I was dying a thousand deaths each and every time I had to tell someone my fees.
I don't now, though – and there's a very good reason for that.
Tomorrow on my Money Tapping Group Part 3 call, we'll be going over the first part of why you freak out when you ask for money from a client – or for higher fees than they have been paying – and what to do about it.
This is one of the most important abilities you must have in order to succeed in your biz – how can you earn the money you need to run and maintain and expand if you can't ask for it???
Join us, AND get last week's audio, plus the next 2 calls and audios in The Money Tapping Group Part 3.
READ about The Money Tapping Group Parts 1 and 2:
http://www.eftbooks.com/money-tapping/
READ about The Money Tapping Group Part 3:
http://www.eftbooks.com/money-tapping/money-tapping-group-iii/
JUST GET The Money Tapping Group PART 3 NOW:
http://tinyurl.com/money-tapping-group-part-3
Think about it. I used to freak out asking for $30 for a full hour session when I first started charging for EFT sessions. My hourly rate now is $595.
Speaking of which, can you see what a great savings you're getting by only $57.97 for FOUR weeks of coaching? PLUS being able to benefit from the energy of the other passionate entrepreneurs on the call with you?
There's a way to ask for more money and stay in integrity with your values. Once you find out and use it, too, no matter what rates you charge, you can feel good about it.
I look forward to working with you when you join us!
.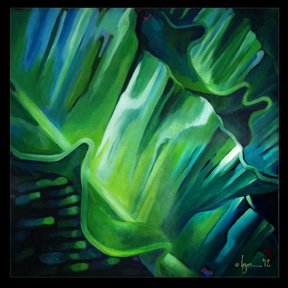 What a week! Once you make a commitment to change your life, watch out! Because change it will! Whew!
When I decided to focus on doing and marketing my art more, things suddenly changed from feeling like a little trickling stream to a roaring waterfall and huge river!
(And yes, I'm still coaching! I had scaled down to almost zero, and discovered I missed coaching! So I ramped it back up a bit to a modest amount that still gives me time for my artwork.)
NO PAIN….
Some people say no pain, no gain. I say no pain, hooray! When you're in the Zone time flies, fun expands, things seem Right and your heart sings – that's how I like it to be, how about you?
I was asked to do some new greeting card designs, so I've been doing a ton of them and having an absolute ball at it! Isn't that how it's supposed to be?
Not only was I asked to do the card images, but I was invited to put my stone sculpture in a new local Fine Arts Gallery. And, I got to enter a new painting in a local art show today – cross your fingers it gets in. (This is the painting – Birdy I – it's 20″ x 20″ acrylics and wax, painted on archival board)
ARE YOU SHIFTING to SOMETHING NEW?
I tell you this because you may be one of the many people who are aching to shift from your same-old same-old boring job and afraid to make the decision and take that first step and walk through the door.
The truth? Yes, it will take some time to make the transition! And yes, it can be painful.
But if you plan it right so you have your main ducks in a row (notice I did not say 'all' of them!), and do the requisite energy cleaning, you can walk out the door and into your new love-to-be-there job or new level of practice without too much hassle.
Maybe you're a health or energy coach and you want more income and more people as you put in less hours! Possible? Yes! Totally!
Maybe you've felt, on a deep level somewhere, like you've had little value to offer people, and you're finally seeing that that isn't at all true, and you want to offer more to more people.
You may be shifting from feeling completely invisible to being out there in a more visible, maybe bigger or louder way.
You might think that getting more publicly visible can be 'scary' as all get-out.
GETTING OUT THERE
I have a very different hit on the word 'scary' that, if you knew what that was, would help you get through your transition time – that time when your heart is fit to burst with fear and excitement, your hands are sweaty, you're worried people will either fall away or just not like you, that your stuff isn't enough or good enough…etc. -
——–
HINT for THE DAY:
Remember that fear and 'scary' and nervous and anxiety are all just names for energy running through your system! What if you called them excitement and enthusiasm and power and creativity?
——–
THIS is why I created the Money Tapping Group! So I can hold your hand and help you tap through the old fears and anxieties that rear up right in your face as you strive toward the places you're looking to go!
ACCELERATE YOUR PROGRESS
After we accelerate your progress with the super-easy, super-powerful tapping and energy tactics I show you, one day in the near future you'll look at your life and your biz and you'll exclaim – "Oh my! All that stuff I worried about is gone!"
That's when you really get it that all the fears and doubts and self-flagellation and worries about fame and sales and money were a total, grand illusion you carried around with you in your mind!
Now you know how to harvest all the creative power and energy underneath those fears and doubts, and you're ready to rock and roll in a big way and create any new thing you want.
THIS is personal power in the best possible light.
Listen to what 2 people who were on the Personal Power Money Tapping Group call this week said:
I just want to thank you so much. Yesterday when we spoke I was hating on myself big-time. I was expecting a check that did not come and fearing that it might even be lost. Since then I have had a flood of ideas of what to do to generate the income needed to handle the expenses.
Thank you, Angela, for giving me a way of reclaiming my power and for changing the way that I will envision my choice to take care of my elderly mom. Yay! I just spoke with the bill collectors and took my power back. Wow! Feels amazing. Now onto putting my energy into generating the income to keep my agreement.
- private caller
Hi Angela – I'm blown away by the power of the group – again – and your expert guidance and navigation through potentially treacherous waters. Thanks so much for this amazing class. It's a huge game changer!
- private caller
MY FAVES
You know what my favorite calls are? The ones where I have a maximum of 3 to 7 people on the line. Where each person gets tapped for and questions answered in person.
If you like that kind of supportive atmosphere, where there aren't hundreds of callers and noisy lines and a million questions that don't apply to you…and where you can communicate with me all week long on our secret FB page…then you'll like the Money Tapping Group calls.
I INVITE YOU…
… to either join us live, or take advantage of the audios all ready to be downloaded onto your computer for you to access at your convenience.
There's 1 more call in the Money Tapping Group Part 2. So when you sign up for Part 2, you get
•   access to all 3 previous Part 2 90-minute comprehensive tapping and tactics audios, and
•   you get to come live on Thursday at our newly changed time, 4 to 5:30 pm NY time!
Then in late October and early November we'll go to Part 3….
Here's where you can either join us and/or get the audios:
http://EFTBooks.com/money-tapping
Remember I love you!!!
aloha -
Angela
p.s. Whether or not my painting gets into the show today (where, if it does, it will show at a beautiful location – the spectacular Ho'omaluhia Botanical Gardens in Kaneohe – for a month!), I can still show it online and in the new gallery! I win all the way around.
How are YOU winning? I'd love to hear - comments are open below!
 .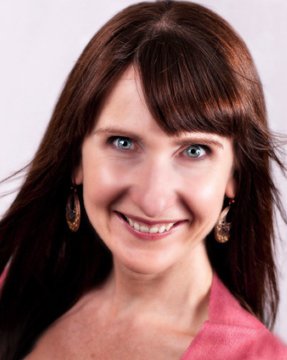 If standing out has been a big problem for you…
I know you've seen how more and more information is being loaded into everyone's inbox every day.
So it's challenging to get your unique message heard…especially if you don't understand the underlying factors that attract people's attention and get them to take action right when they first "experience" you.
QUESTION: In all the hustle to get your website working great and getting your videos shot, are you giving enough attention to HOW you express yourself?
See, you need to have a powerful personal presence, a strong voice, and an effective way of speaking.
And, you need to deal with any fear about that if you want to be a feminine leader, magnetic business woman, and/or a great speaker or performer.
RACHAEL JAYNE GROOVER
You might remember someone I introduced to you last year – singer and inspirational speaker, Rachael Jayne Groover.
She has just released a brilliant FREEbie video course. It helps you feel confident about being seen and heard, so you can ultimately STAND OUT (without fear) and make the positive difference you want to make.
Rachael used to be achingly shy. She was terrified of putting herself "out there." Now she's an inspirational leader of thousands of women, and is the author of the best-selling book Powerful and Feminine.
How'd she DO that?
In the videos she shares with us what she has learned from her 20 years being on stage, performing,speaking,and shooting fantastic videos that get rave reviews.
She shows…
•  how to massively increase your presence
•  how you can use her tips in the videos you shoot -
…whether you speak on stage or want to walk into a room and make a strong first impression.
So if you want to learn how to:
•  feel more confident
•  feel self-assured and relaxed
•  deliver your passionate message so you can
•  impact more people and
•  make the difference you want to make…
I invite you to watch the first video NOW!
This is a powerful FREEbie video course designed specifically for women, but…men can benefit as well!
Rachael Jayne shares:
•  The 5 most important keys to creating a powerful feminine presence that magnetizes people to you.
•  Her step-by-step process to create videos that inspire people take action.
•  She gives you examples of what she says, along with important tips on how to increase your presence speaking into a video camera.
•  A simple exercise that will energetically protect you from people who would normally drain your energy, that will also inspire people to respect you and your time.
•  The 3 biggest mistakes women make that significantly decrease their presence
•  How to not make these mistakes yourself, especially at those times when you need confidence and courage.
I invite you to watch the first video NOW!
This is a FREEbie video course! It will help you, as a woman, to increase your ability to stand out from the crowd and make the difference you keep saying you want to make.
You'll learn effective ways to keep your fear from stopping you anymore. I think you'll love the videos!
Check it out HERE!
.