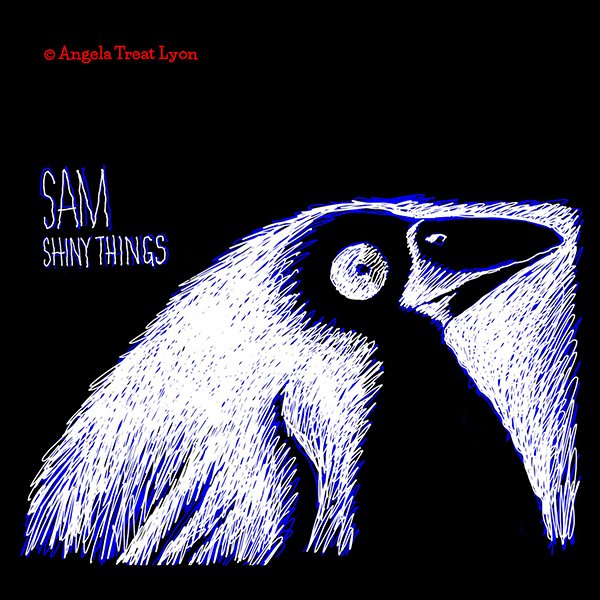 The second time I was raped was a far cry from the first. Looking back, I count what happened to me that day as a stroke of incredible good fortune for myself, and out-of- the-blue evidence of amazing community solidarity in its intolerance for violence and cruelty, and its endeavor to maintain peace.
I was 17. My first year at Parsons School of Design. My father had loudly lamented sending me there, telling me, "You'll probably just get married and spend your life making babies and washing dishes, and give up making art anyway, so why should I go to the trouble of paying for this expensive school?"
If he meant that as a joke, it didn't ride. Our family's forté was the say-the-reverse-of-what-you-really-mean thing, so I never really learned how to tell if someone was speaking the truth or not. I still struggle with that.
As an example, instead of telling me I looked nice in a new dress, he'd say, "Too bad your ears stick out – kind of detracts from how nice that dress should look." Gee thanks for the kind, supportive words, Dad. Not.
So I was wearing one of those dresses on my way to my apartment from school late one afternoon. I was carrying my purse jammed full of the jars of paint and brushes I wanted to use over the weekend, and my big, clumsy flat black portfolio. The thing was huge – imagine a flat faux-leather briefcase about 30" x 40". It held all the drawings I'd done all week.
It was getting dark – I'd stayed after class for some personal instruction. There was a shortcut through a nasty alley that ended right at the steps to the subway. I knew I ought not go that route, but it looked clear, so I started walking fast. Continue reading →