Create Your Future:
Transform Today's Dark Cloud
into A Bright Tomorrow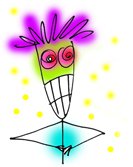 Are you tired of feeling overwhelmed, exhausted and anxious?
I sure am.
Three friends and I met yesterday for our monthly lunch date. We meet on zoom, since we all live in different parts of the world, sitting, munching and gabbing.
Yesterday the energy was so thick you could have scooped it up and thrown it. Upset about the elections, the virus, the lost businesses because of lockdowns, the stupidity of the gov … and for me, a disaster that hit me like a sledge hammer this week – and on and on.
I've gotten so I don't enjoy bitching sessions. It's fine to look at what you don't like, but it's not helpful after a certain point. It only exacerbates the pain.
So I took the reins and took us through a mini-session of transforming the black cloud we were dealing with and turned it into inspiration, relief and hope.
It worked so well that I thought I'd do it again, but this time, for you, because right now you might be feeling exhausted, overwhelmed, stuck, angry, hurt or discouraged.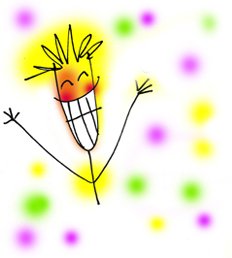 We'll get your mind free!
We'll dredge out and clear the downward spiraling thoughts that pin you down and keep you from feeling good, being productive or even hopeful.
I'll show you how you can find and use the stupendous energy and power you have right there within yourself to create what you'd prefer.
You will walk away from our session feeling lighter, freer and happier!
You'll have a real handle on a beautiful future to create and expand upon.
And, more important, you will have learned how to transform later worries and concerns into power for the creation of a desired future, as well.
I INVITE YOU…
Get the recording (video) of The Class!
Create Your Future: Transform Today's Dark Cloud into A Bright Tomorrow
AFFORDABLE? OH, YES!
I'm making it super-affordable – I know you may have been hit hard by the lockdown – so choose your fee – whichever one works for you gets you the recording.
$39.97 HERE
$29.98 HERE
$19.99 HERE
When your purchase goes through, you'll get an email with instructions how to get access to the class.
You know I love you –
Aloha –
Angela