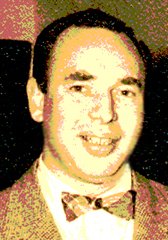 Many years ago, my dad, who was a sought-after executive recruiter in New York City, retired at the age of 65.
(Yup, he really did wear bow-ties – and tied them himself – none of those cheater clip on things!)
At first, he loved all that time on his hands! He spent hours in his long-neglected wood-working workshop; going sailing; walking around the neighborhood…bugging my mother….
After a few months, he realized he missed the hustle and bustle of the city, his friends in business, and the excitement of meeting new people and placing them in Just Right for Them employment positions.
So he went back to work. At 66.
And then he died. He was 67.
I always wondered what would have happened if he hadn't retired. I think he'd still be here today – he would be 101 years old!
As you might know I've been out of coaching for about 8 months now, although I've stepped up and done a few teleclasses now and then (the one on money last week was amazing – thanks to everyone who came!). It just seemed like the right thing to do to refocus my attention on my artwork.
Well, you know how when things don't Go Right you feel kind of numb inside? That's how I knew something wasn't aligned, something wasn't working, something wasn't Right. Then the income started falling – that's always a pretty good indicator of Things aren't Working!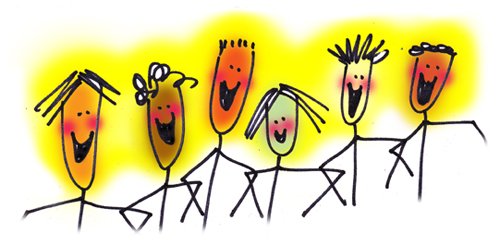 I realized I was missing all the people I usually speak with or teach or coach during my weeks.
I missed you! I got lonely, being all alone in the studio, or all alone at my desk as I posted my work on FB and other online portals!
So, I decided I'd put together some coaching sessions at really, really affordable fees, and post them so I could reconnect with you and get you going where you might feel like you need a boost.
I've got some cool teleclasses in the works, but I wanted to get you going with some 1 on 1s first. Just in case you feel stuck, or like you need a boost in time for the holidays, or maybe you're eager to jump to a higher level of success and need just that one little Something you don't know quite what it is but that a coach could help you find and explore!
And, I've got a series of tools and techniques that help people shift fast to share with you, too, at some point, that will really help you a lot if you're a coach, speaker or teacher.
I invite you to go HERE
to see which Session Types fit for you! IF YOU…
feel stuck, or
want to jump to a higher level of success, or
are struggling with unwelcome emotions thoughts and habits, or
want a half or a full-day Intensive where we master-plan your marketing map, or get your emotional upset handled, or discover and begin to create a new Dream for you….
1 on 1 Solo Sessions:
I created almost ridiculous enormous savings on 1 on 1s for you – at $125, they are $450 off my regular coaching fees!
1 on 1 Packages of 3:
And packs of 3 sessions for even greater savings.
Believe me, that won't last long – get yours now while you can!
I may have thought I wanted to retire, too, but I'm choosing to stick around, not croak at 67. I'll be 99 before I quit this planet, even if my dad's over there waiting for me!
I look forward to meeting with you once again on the phone, working together in expanding your mind, expanding your business and personal successes! Woohoo!
.