I was very honored to be invited to be the featured guest of the Lone Star Dowsers monthly meeting last week (July 28, 2021)!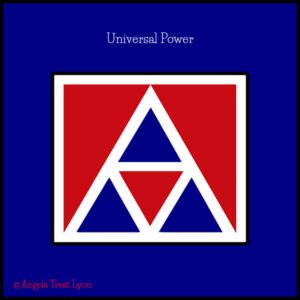 First we went into dowsing, then EFT/tapping – pretty deeply. I've been using dowsing for 40 years, 20+ of those years using a dowsing rod, getting pretty extraordinary results.
I showed you how to do that, in detail.
Maybe you've never wondered why the age-old technique of dowsing is still around – isn't it just woo-woo-la-la stuff?
Not at all. You've heard of the saying, 'everything is energy,' right?
Well, dowsers use universal energy to discover lots of details you'd never even guess about, or thought were important!
For instance:
Do you know what a geopathic stress zone is, and why they are critically important?
Did you know that a geopathic stress zone under your bed can cause insomnia? Cancer? Insanity?
Did you know that a geopathic stress zone that cuts through a road can cause unconsciousness and vehicle crashes?
What if you could make it so those things didn't happen in the first place?
Using dowsing?!?
YOU CAN, and I SHOWED YOU HOW.
We also went over:
WHAT COMES FIRST?
Emotions or thoughts?
Why is that important?
PROBLEMS?
Why is a problem not a problem?
How can you tell if you have energy to reclaim?
How can you use dowsing to find it?
How do you use EFT/tapping to neutralize emotional upset?
How do you liberate stuck energy so you can use it for creativity and love?
I SHOW YOU HOW:
Imagine taking all the pent-up rage you have stuck in you, or the fear, or the resentment about something, and transforming it into creative juice! That's what you can do, using dowsing and tapping!
Imagine using dowsing to create beautiful artwork like the Bonus Mandala I include in the session!
WHAT YOU GET, BESIDES the REPLAY:
You get a free downloadable art print, and a downloadable dowsing chart that makes it easy to dowse for the most correct answers.
THE REPLAY:
THE PRINT:
THE CHART:
SURPRISE BONUS:
CLICK HERE
to get the Universal Power Symbol I spoke about in the session.
EXTRA BONUS:
Get my EFT book, Change Your Mind with EFT!
You can get it in print here:
https://smile.amazon.com/gp/product/B00C6QVJF6/
And as a free ebook here:
http://www.eftbooks.com/change-your-mind-with-eft/
If you do not get it right away, please email me at Lyon at AngelaTreatLyon.com. My site was hacked and is still wonky. Thanks.
Remember that I love you!
aloha –
Angela
-=-=-=-=-=-=-=-=-=-=-=-=-
QUOTE of the DAY
"We are continually faced with great opportunities which are brilliantly disguised as unsolvable problems."
~ Margaret Mead