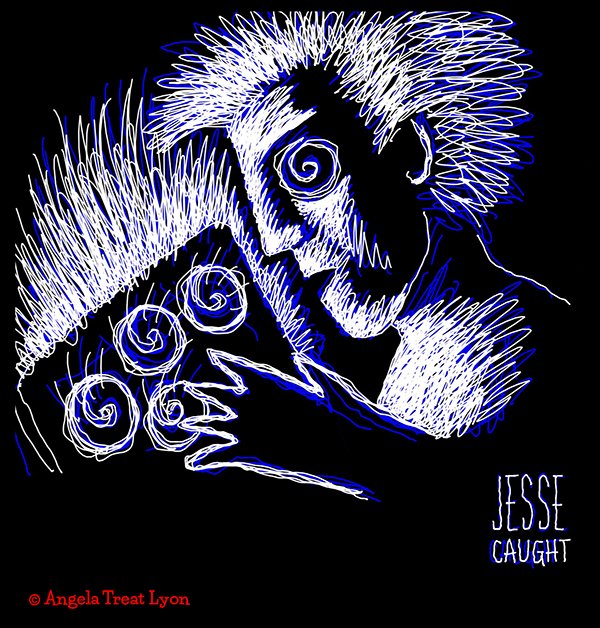 I've been writing up a storm lately, and last night as I got up to take a little break, I caught my reflection in the bathroom mirror as I left – I looked kinda like this! I realized I'd be practically glued to the screen for days!
So today I'm focusing on remembering fun, funny, silly, laughterish things, jotting down notes as I sip my drink – in the kitchen – far away from the screen.
May your own day be funny, silly and outlandishly outrageously lovely.
text & image
© Angela Treat Lyon 2021