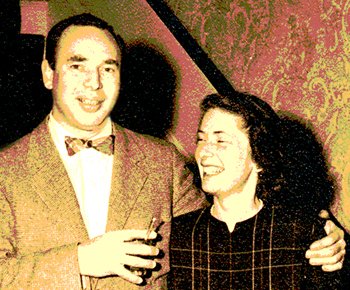 Last week as I was working with a client who has gone through more challenge than anyone I have ever met, we were clearing the energy from an incident he was particularly stuck on.
I asked him to list ten things that were good about it. He exploded, asking me how I could be so cruel as to think there was even one good thing.
I waited. There was a long silence as he cooled off and began to contemplate. Finally, sounding very surprised, he said, "Well, I'm a stronger person because of it."
He added a couple more, and went silent again.
I continued to wait. Silence is like a magnet when you want someone to spill deep information. Most of us are so used to continual blather, but when we're given the space to consider, we can jump right in and really mine the depths of ourselves. The rewards of a conscious silence are huge. He did jump in and found amazing treasures.
So today, I'm taking time to feel grateful for all the stuff I thought of in my life as mean, ugly, unfair, unwarranted and impossible to deal with.
I thank my brothers who I thought were so cruel by calling me fat and telling me my ears stuck out and that I was 'just a girl' so I'd never account for much. Because of them, I am acutely conscious of the miracle of this body, how I'd never be here without it, and how incredibly strong, vibrant and alive it is.
I thank my father for thinking of me as contrary all the way up until the year before he died. We had met for lunch and were in the middle of a huge, finger-pointing argument, and suddenly as I turned to stick him with another barb, he was no longer the big man who wanted power over me. He was just my father, who adored his only daughter, and just wanted a nice lunch with her because he saw her so seldom.
I sat back and looked at him anew; he must have had a similar shift, because he said, "I've been wrong all these years. I thought you were contrary, but what you really are is super-curious."
Would my curiosity about the world, how it ticks and the determination to do more than he said I could have grown so huge without his perpetual saying, "no, you can't"?
I thank my schoolmates for shunning me and making fun of me in elementary school, because I got to know the smooth comfort of being in the woods and down at the beach by myself and finding so much beauty and love in nature.
I thank my high school mates for making fun of my terrible grades, impossible sense of dress and a face full of zits, so I spent more and more time hiding in the art room. Would I ever have developed the innate sense of what to do with almost any material in the making of art if I hadn't spent so much time there?
I thank my three ex-husbands, especially the last, for waking me up to how much I needed to find out who was in this body, what she really wanted and needed, and who she really was. I would have continued on with one crummy relationship after the other without that pain to make me wake up, love Me and live Right.
I thank my two amazing, intelligent, innovative, creative love-saturated sons for having pushed every single mother-button possible. I grew to become a much better mother than I ever dared think I could possibly be. I'd never, ever want to send you back!
I thank the terrible depression that had me in living terror, curled up in the fetal position for much of the 35-year period until I was 55 for making me acutely aware of how indescribably beautiful life can be.
I thank all my wonderful close buddies who never allow me to slip into self-pity or less-than-excellence, and who give me the opportunity to be present with and adore them whether they are up or down.
I thank Gary Craig for creating EFT, the tool that allowed me to rescue myself from that hell, and gave me the ability to choose powerful service with my coaching.
I thank every single one of you, and especially you who have taken my teleclasses and coaching – for honoring me by listening to what I say and following my suggestions and finding yourselves more free and getting 100 times bigger results than you'd imagined.
Most of all, I thank my mother for being timid about showing her portraits and watercolors. If she had not refused to show her lovely artwork anywhere but in friends' houses, I'd never have thought to put my own in galleries and exhibitions around the world so more than my local buddies could see it.
I thank her for being a master of manipulation, because I'd never have learned to spot it when it was happening and make new choices for myself.
I thank her for being socially prim…and yet open to admiration of someone who isn't.
One night just before she died, I was preparing to go out to a party – by myself. She had agreed to watch my 1 and 3 year-olds. She said, "You're so brave…." and her eyes were full of tears.
I didn't know what she meant. She told me that it never would have occurred to her to go out alone, unescorted, unprotected by a man. She held the space for me to be brave, inventive, creative, outrageous, resourceful and really alive. Thanks, Ma.
And I thank Spirit for being so kind to me my whole life, presenting me with opportunity after opportunity to connect and be At Home in my Being – and for sticking with me even when I chose to rebel and be miserable. For being completely non-judgmental and  presenting me with more opportunities even after I had blown so many.
And you – no matter where you live, I send you my most heart-filled love and wishes for a simply lovely day today, and may you be grateful and find good things where only the bad seems to exist, for the rest of your life.
aloha –
Angela