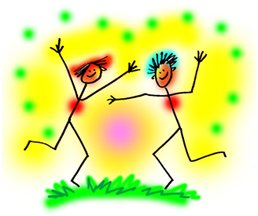 Only this time, instead of just cleaning my house, I'm cleaning up loose ends in my biz, as well – like my mailing list options. Feels great!
In order to serve people better, I've created 3 groups. That way, you can choose to get emails from me only about stuff that interests you, and not anything else.
As you may know if you've been on my list, I don't like to bombard people with a million emails. So no worries about email inbox overflow! And if course you can always hit the delete link anytime.
So I invite you to choose 1, 2 or even all 3 options below. When you click on the links, you'll be taken to the signup forms. Please enter your name and email address, so you can receive my Goodies!!
INVITATION #1:
Emotional Freedom
This is for you if:
You want to easily transform the limiting thoughts, beliefs and habits that get in the way of your life, health, wealth and happiness. You want to know more about and do more EFT/tapping and TBT, Trauma Busting. I'll be letting you know of my upcoming teleclasses and trainings that help you do that. Yes?
CLICK HERE to be part of this group
As a thank-you treat, you not only get my FREEbie fun ebook, Bloom not Gloom! but also an important, powerful EFT session Ebook, Tap to Eliminate Abandonment and Pain that you can actually tap along with, where you'll watch as a man was able to let go of pain he'd had for more than 50 years.
INVITATION #2:
Low-Key, High-Results Marketing Training for Coaches
This is for you if:
You're an entrepreneur and/or coach, and you're sick of hype and slick selling. You want to know how to do casual, heart-based, low-key, high-result marketing for your business, and how to finally stop hating marketing and networking. You want high-dollar results from your efforts! Through the trainings I create for you, you can make more money so you can help more people, and make more of a difference in the world. Yes?
CLICK HERE to be part of this group
As a thank-you treat, you get my FREEbie Ebook, Are You Making These 3 Critical Networking Mistakes? Why? Because when you use the 3 tips in this one ebook alone, you can finally forget all about that boring old elevator speech you never could get to work well, and finally reach and engage people who will be excited to hear all about you…and pass the word on to others.
INVITATION # 3:
Original Art & Prints by … moi!
This is for you if:
You want to hear all about my new paintings and sculptures, ebooks on how they were created, and savings on prints and originals. Yes?
CLICK HERE to be part of this group
As a thank-you treat, you get my FREEbie detailed ebook, The Carving of We Two, showing you the journey from blank stone on the table in my yard to the finished, polished stone sculpture called "We Two."
I look forward to having you in one or more of my new groups!
.

I'm really tired of hyped-up programs telling you how to build a website that cost you thousands. It just isn't necessary. So I'm always on the lookout for people who do good honest work for way less than the norm.
I found Pamela Wilson a couple weeks ago, and I like her work a whole lot. She has an amazing knack for lining up very simple things to do that can revamp your website fast.
If you've been looking at your website and wondering how to make it pop more, I think you might like this.
The FREE 30-Minute Website Makeover:
Four Simple Things YOU Can Change That Take Your Site from Drab to Fab
You'll see website experts Wendy Cholbi and Pamela Wilson take an ordinary website and give it some visual oomph with just a few simple steps. You'll see how you can:
•  Make 2 very simple choices early on to give your site "personality" and a memorable style (this is so cool!)
•  How to use specific simple items to pull your readers' eyes into the words on your pages
•  Do an easy copy and paste to build your email list or direct visitors to important pages on your site
CLICK HERE to get it – helps you build a site with a look that matches your personality.
No fluff, no blather, good stuff. See you there!
.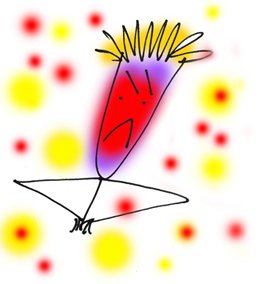 I bet you know at least one person who's fighting anger, depression, irritability, nightmares and unwanted memories.
Maybe a vet, or a public service person from any arm of the military, police, coast guard or fire department.
Maybe someone who's been abused, gone through any kind of shock or accident, or loss of a spouse or child.
Maybe a woman who's been raped, hit, degraded or made to think little of herself.
Do they seem like they're living a happy, contented life?
I didn't think so.
"Oh, don't worry about me…."

Many people who have gone through traumatic experiences might seem OK on the surface, saying, "Oh I"m alright, don't bother with me!"
But I guarantee you they really, really suffer when they're alone and no one's watching.
And of course, some can't hold the anger or hurt in – hitting their spouses, children or even friends, striking out from the unrelenting, ceaseless, intense pain inside them. Even though they hate themselves later for striking out. Even though they do their best not to.
No one should have to go through that. NO one.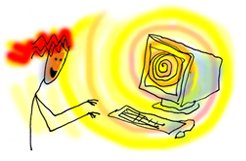 Lately I've been cruising Facebook a bunch. Probably too much. I get hooked by the posts on what's happening out there in the world.
Many of them are really upsetting to me – reports of heinous things people do to each other, and what we, human kind – or rather, humans-not-so-kind – are doing to the planet.
But what upsets me the most is the multitude of people who believe there is nothing they can do about anything.
They whine, bitch and complain, but never offer any viable solutions to anything. Nor do they make any attempt to sign petitions or support the movements already in place that are directed towards resolving what these people are moaning about.
Those upsetting things just keep on keeping on, with people sitting on their butts, watching, complaining or being critical, but doing nothing.
Complaining is great – but only if you do it enough to fully see and understand what it is you really, really do NOT want in the world or in your life.
But then it's time to ask yourself, "what would I prefer, instead? And what is at least one step I can take towards creating what I prefer?"
We are very, very definitely not helpless.
Even such a small thing as signing an online petition is helpful. I used to scoff and laugh, thinking online petitions were a farce. But in the past couple of years I have seen some mighty victories achieved because thousands of people were concerned enough to put their names on petitons about issues they cared about.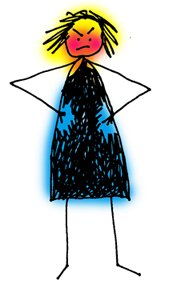 Over the past few weeks, many of you have written me saying you feel stuck right now. Yes. It's the change of seasons, and if you understand such things, it's also Mercury retrograde. You're not alone.
Dealing with being stuck has been a very common theme in my life. I used to want to end my life, before I found EFT. That's been gone for 12 years now, and I don't miss it it a whit, I can tell you!
Over the years when I did feel like exiting the planet just to be rid of the despair I felt, I developed a few tried and true ways to deal with stuckness.
I want to share with you a couple of my tiny but powerful exercises that I know will work for you, too. I've used them a lot this summer as I struggled with intermittant illness and fatigue, and what a blessing they have been!
Here's what to do….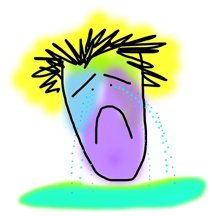 I received a note from someone today who said she felt torn between doing this and that and couldn't make up her mind, and it was starting to make her feel crazy.
Can you relate? I sure can! It's never a question of WHAT to do, it's always a question of WHEN.
A few years ago in the hospital recovering from surgery, I felt pretty overwhelmed by pain and hallucinations from the drug they were giving me. I found that the only way out was to focus within. When I got out of the hospital, I decided to see how to use that little technique in regular daily life. And it works!
Each time you feel like you need to do this but your heart wants to do that…or…you better do this to make some money or do that to help your kids…or, fill in the blank  _____ just do this: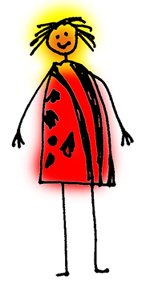 People go through their whole lives chasing everything in the material world, and they fail to discover the greatest treasure of all, which is within them.
Shut your eyes to the outside world. Direct your thoughts and words to the inside of you. The Master within you is the key to all the treasures in the world.
~ Rhonda Byrne, The Secret
.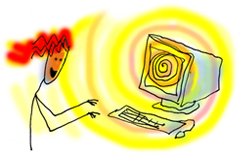 Someone asked on FB if she should have a website or a FB biz page for her art. Someone said to set up a print site as well (FAA) as her site or FB.
This is what I answered:
I sell pretty steadily from FineArtAmerica.com (FAA). But really, you asked about whether to have a website, or to use FB instead.
From experience, I say do both. And actually, do all three!
1. Have a solid portfolio site you can send people to to see the best examples of your work (and sell originals).
2. Have your FAA site to sell prints of your best work, so you can leverage your originals (get your own FAA account here).
3. Have FB and build your 'fan' base so you can send them to yr site and FAA.
FB is eternally screwing with code and deleting stuff – if you depend on them to maintain your business connection, you're just asking for trouble, because your FB pages are NOT yours – they are FB's. And as such, if they decide to shut you down, or if they change algorithms or anything else, you can't do a damn thing about it.
So create YOUR own solid foundation with an attractive portfolio site – with purchase functions if you can sell your work online – and use FB to connect with ppl.
.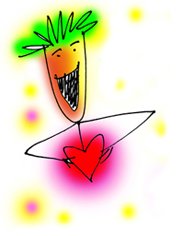 If you think you have too little money and too much overwhelm, you'll probably want to read this!! (If you don't experience that, maybe someone you know might, and this could help them!)
Lately, I've been meditating. A LOT.
Because I find that, when I connect, I see beauty, kindness, generosity and so much love my heart almost feels like it will burst sometimes.
When I connect, and suddenly each thing I used to see as 'wrong with the world' becomes another opportunity for me to say, "hey! We need to speak up and see that that changes!" and make some little post on FB or twitter. That, I have enough energy to accomplish.
I connect, and see that every last instant in my life is an opportunity for me to feel, radiate and shed love on myself, someone else, some thing or some place.
I've noticed many people saying, "I don't have confidence in myself" or "I need more money," and "I feel so overwhelmed!"
Thoughts create reality.
Q: If your thoughts really do create what you experience, and you think don't have enough money … what thoughts could you start thinking that would create more money in your life?
A: Ditch the thoughts you're so used to having run through your head, and create new ones. And think them. A Lot. Especially if and when the old crappy ones try to come back!
Q: If your thoughts create overwhelm, what thoughts could you start thinking that would relieve that overwhelm?
A. Replace the old ones and start rethinking your life into the way you want it to be. That's called being a creator! You, the Artist of your life!
.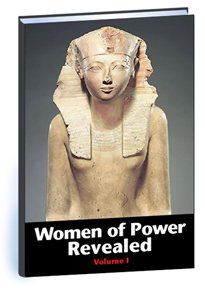 Recently I've been posting a series on Facebook of specific women in history, and each post is accompanied by pertinent information about each woman.
The series has enjoyed a pretty resounding success, and I'm very pleased!
People have been thanking me for the series, saying it has been educational, inspiring and exciting. They are enjoying seeing how these women overcame cultural or family opposition, how they did incredible things and contributed to science and other disciplines in a big way.
And often they had to live their dreams hidden from sight, concealing their true sex, or undergoing tremendous physical exertion.
And they succeeded, even when they were run over or ignored by the men in their fields, and even completely forgotten within a short time after their deaths. Sometimes even obliterated from history by power-hungry sons.
So, I thought I'd create another series – short, downloadable ebooks, with more pictures and a longer, more in-depth write-up about each one. This is volume #1. I hope you enjoy reading it and appreciating who each woman in it was, and how cool the things they did were.
If you'd like a copy of the FREE first volume containing the first set of amazing women of old, just click HERE (opens in a new window). I'd sure appreciate it if you let me know if you like the series enough for more.
I'm considering charging for future volumes and donating a hefty part to some women's organization – not sure which one(s) yet. What do you think?
If you'd like to get my intermittent down-to-earth, inspirational newsletters, just register for the free report on the right side of this page about calling people.
.