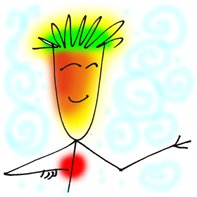 All my life, I've just had this natural Thing, this urge, this compulsion towards anything to do with art – appreciating it, making it, talking about it, eating-sleeping-breathing it.
Thing is, even though my fellow teen class mates were buying my pencil drawings left and right, and in my 20s and 30s people loved and bought my pottery, something happened inside my head that threw off my whole game.
All of a sudden…
Something must have snapped in my head. Because in my late 40s, I didn't believe anyone would actually buy what I created. I became super depressed and discouraged. Despite the emotional tone, I still created and created – it's just in my blood, I think – I just keep going, making hundreds of this and thats.
Out of the blue, and entirely unlike me, this belief that I had to go out and 'make money' somehow other than with my true calling started wanging around in my mind.
I didn't know how to 'make money' really – all my sales up until the break point had been through galleries and word of mouth. For some odd reason, I didn't think that would work anymore.
I thought I had to…
Ever think "I should do _____ " – and whatever you're thinking you "should" do is something really far away – like planets away, even universes away – from what your heart cries for?
I saw myself lacking. I felt like a complete failure. I was considering suicide every day. I really didn't know what to do. I was so very, very lost.
EFT!
I found EFT and rescued myself from depression and suicide.
But I still didn't believe all the way that I could make it as an artist. Isn't that ironic? I make things, but couldn't 'make it'. Hah! How silly.
I began thinking that I "should" take all these lessons and trainings on selling and success and mindset and writing and selling books and how to market online, and who knows what else.
So I did. For years. And I did OK, too. I coached and I taught business success teleclasses and had a radio show for entrepreneurs, and I even taught others what I learned, as well as delivering teleclasses and sessions on emotions and mindset and EFT!
And yes, I 'made money.' But being away from art-comes-first never felt 'right' in my heart. I knew, deep down within my most secret places, that something had to give. I couldn't pay attention to coaching and classes and sessions and marketing online and be able to be fully present with creating artworks.
Enter 2016
This year started out as a horror show for me. I got sick (yet again) and thought, quite honestly, that I was going to die.
That illness was a huge service. It woke me up to the enormous ache within me, this huge pain I just couldn't reach if I was going to continue splitting my attention between being a coach and being a full-time artist.
So I quit.
I stopped giving teleclasses. I stopped thinking about marketing and ebooks and freebies and success and business mindset. And I stopped emailing everyone on my lists. And after I developed a fantastic course on how to get on the radio – which is my very best how-to course ever – I stopped creating new courses and content.
Yep, I did keep a few of my favorite clients, because I love them and they are fun to work with and I feel really good about the results they get from working with me, and I'd really miss them if we parted ways. Everything else – no more.
It was a big, big decision, but I had to make it – or I felt like I'd die for sure.
Then, I began!
I started allowing all the images, ideas and concepts I'd left lying fallow for 15 years to come to the front of my mind. It suddenly struck me – what would happen if I died without getting all of them out of my head and into stone or onto paper or canvas? They'd die, too! Oh no!
So now, instead of dragging my feet each morning, dreading having to do more not-art, I am happy to wake up and get up and get going.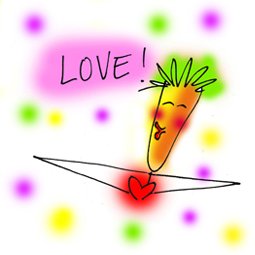 I spend most of my day in the Art Realm. Whether it's working on a project, getting inspired to do something completely different, thinking about how to do that, getting ready for a project, finding and buying materials and stones and tools and equipment, thinking about adding a new image post of a recently completed piece to some site or social media page … and I'm telling you, I'm about as happy as a clam at high water.
Now as I look back, I can't believe I deserted myself for 15 years. That's a bloody long time! I don't regret it – don't get me wrong – I learned a whole lot and grew a whole lot. But – I'm really, really happy to be me just as I am right here and right now.
Would I do it that way again?
And…given the choice to go back in time and remake that decision to branch off and be a coach? Not sure I'd take that road. I think I'd somehow manage to have more belief in myself and my ability to make good stuff, and the conviction that no matter what I make and try to sell, that people would love it and buy it.
I think I just needed a few courses on mindset to keeping myself from diving into depression and lack of belief in myself. Who knows? It ain't gonna be redone, so it's moot anyway.
Happy Dance!
I'm just so happy to be back in my studio full time again. Oh – and yes, people do actually love and are buying the work!
Clap hands and do a happy dance!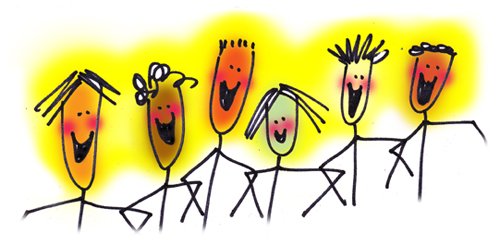 Save
Save
Save
Save
Save