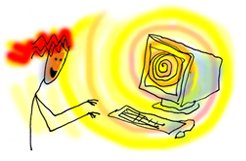 Lately I've been cruising Facebook a bunch. Probably too much. I get hooked by the posts on what's happening out there in the world.
Many of them are really upsetting to me – reports of heinous things people do to each other, and what we, human kind – or rather, humans-not-so-kind – are doing to the planet.
But what upsets me the most is the multitude of people who believe there is nothing they can do about anything.
They whine, bitch and complain, but never offer any viable solutions to anything. Nor do they make any attempt to sign petitions or support the movements already in place that are directed towards resolving what these people are moaning about.
Those upsetting things just keep on keeping on, with people sitting on their butts, watching, complaining or being critical, but doing nothing.
Complaining is great – but only if you do it enough to fully see and understand what it is you really, really do NOT want in the world or in your life.
But then it's time to ask yourself, "what would I prefer, instead? And what is at least one step I can take towards creating what I prefer?"
Because we are very, very definitely not helpless.
Even such a small thing as signing an online petition is helpful. I used to scoff and laugh, thinking online petitions were a farce. But in the past couple of years I have seen some mighty victories achieved because thousands of people were concerned enough to put their names on petitons about issues they cared about.
As long as we ONLY bitch moan and complain, nothing will get done to resolve any conflict.
But once we get off the poor-me story line, things can actually happen powerfully fast. 
So I urge you to look at what you don't like in the world, and pick one issue you feel strongly about. Decide what you'd rather see. And now start speaking up about it.
Start discussing it with your friends, your co-workers and acquaintances. Because most people are very aware of what's going on, and feeling as helpless as you are. It takes courage to open a subject of discussion up and take a stand.
If you think about what we can lose in the next five years, it's worth being brave.
My favorite unfavorite right now is the disaster at the nuclear power station in Fukushima, Japan. If those fuel rods go off, we're looking at nuclear winter from a blast 14,000 times the one in Hiroshima in 1945. THAT is scary. And makes me feel very helpless.
However, I believe whatever we create we can fix or improve. We created this problem, we can improve the situation. But we need to speak about it and not sweep it under the rug the way it's been over the last 2 years. We need to do it NOW.
If you see the petitions going around on social media about Fukushima, asking international governments to step up and put scientists and experts out there to help, please sign it. Pass it on. We really CAN make a strong, significant difference.
Take a stand for what you believe in.
Whether it's fighting women being trafficked, raped or abused, plastic pollution in the ocean, wild mustangs being eradicated, animals being mistreated, GMO foods, Monsanto, organic gardens being ripped out by stupid city councils, coral reefs being destroyed – choose  one thing, decide what you'd like to see, take a stand and speak up. And do it right NOW.
If you'd like to see what I speak up about, go here:
https://www.facebook.com/ArtistsforAPristinePlanet
and remember I love you!
.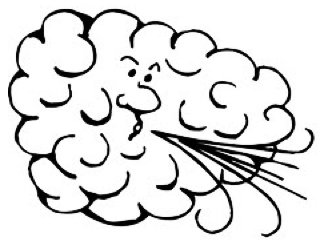 You've most likely heard about the massive typhoon that swept through the Philippines last week, killing thousands and stranding many more, homeless and in dire conditions.
I'm half sad and half delighted to let you know that Rehana Webster – with whom I had arranged to give you three teleclasses on how to deal with, relieve or eliminate the trauma in your system – left today to fly to the Philippines to help the survivors of the storm.
:-((  I'M SAD
I'm sad because it means that, because she will be there for an indeterminate time, she can't guarantee that she'll be back in time for our teleclasses.
:-))   I'M HAPPY
I'm delighted because she is so great at what she does, and I'm happy both for her for being invited to go down there, and I'm happy for the people she will serve.
TELECLASSES POSTPONED
At any rate, the teleclasses are postponed – we will probably schedule for the 2nd and 3rd week of January – we'll let you know in plenty of time to get signed up to attend.
So I thank you, everyone who already signed up for the classes – I will let you know as soon as Rehana and I have secured doable dates for the series.
GET HER INTRO BOOK – NOW READY ON AMAZON!
In the kind-time, you can still get some relief from your past shocks and pain: get her shorty Ebook, Trauma Buster Technique, HERE on Amazon!
Did you catch my interview with Rehana on Daring Dreamers Radio?
I invite you to listen in (only 30 min) right HERE.
.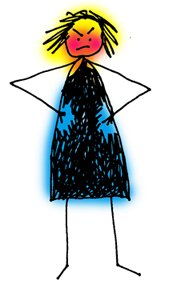 Over the past few weeks, many of you have written me saying you feel stuck right now. Yes. It's the change of seasons, and if you understand such things, it's also Mercury retrograde. You're not alone.
Dealing with being stuck has been a very common theme in my life. I used to want to end my life, before I found EFT. That's been gone for 12 years now, and I don't miss it it a whit, I can tell you!
Over the years when I did feel like exiting the planet just to be rid of the despair I felt, I developed a few tried and true ways to deal with stuckness.
I want to share with you a couple of my tiny but powerful exercises that I know will work for you, too. I've used them a lot this summer as I struggled with intermittant illness and fatigue, and what a blessing they have been!
1. STRETCH A LITTLE
I really do mean a little, too.
•  Get out of your chair
•  Walk to the center of the room
•  Stand with straight back and feet about shoulder-width apart
•  Put your attention in the center of your belly
•  Slowly reach to the ceiling as you breathe in
•  Hold your hands above your head palms together
•  Take a deep belly breath
•  Slowly let your arms down as you breathe out
•  Let them hang relaxed at your side
Repeat 4 more times.
(If you know yoga, do the Salutation to the Sun. If you know T'ai Ch, Chi Gung or some other martial art, do a few moves.)
Why stretch? Because when you feel stuck, your body is stuck energetically. You need to get the energy moving. This is one of the simplest ways to do it, even if you know no yoga at all.
When your energy gets moving, your blood gets moving and your brain gets more oxygen…and suddenly your thinking clears and ideas for new possibilities can emerge. And hey! Stuckness is a thing of the past.
2. WRITE, DO SOMETHING, WRITE
A. WRITE.

…..a. Write down your basic stuckness problem on a sheet of paper.
Do NOT type your stuckness problem on your computer or other device.
Why? Because I want your body to participate so your kinesthetic senses are involved.
…..b. Now write down what the perfect solution to your problem would be, whether or not you believe you can actually have it or make it happen. Write it down.
B. DO
Go to a shelf, bookcase, closet, corner, drawer or any part of your home or office that needs a little clearing up or organizing.
Do NOT choose something that would be a huge all-day project! Just pick something that would take maybe 15 minutes max to organize.
For example:
•  Straighten out your shoes – even if you only have 2 pairs.
•  Rearrange your pens and pencils on your desk.
•  Straighten out your stacks of printer paper.
•  Refold ONE drawer of shirts.
•  Clean out and refill the dog/cat bowls.
•  Go out to your garden and choose ONE plant and cut off the deadheads on it.
•  Or cut some flowers from it and put them in a vase.
Get the picture? LITTLE things to do, but that do not take up your entire day.
Why do these things? Because – once again – it gets you out of your chair and moving. Plus it gives you the added feeling that you accomplished something of value as you got unstuck.
Do NOT overdo it!
Please don't make a project out of straightening or cleaning your entire house – if your energy has been stuck, you won't have the energy to do all that! You'll end up feeling more tired, more frustrated than when you started!
    C. WRITE
When you're done, go to your piece of paper and write out THREE tiny things you can do that will propel you towards the positive result you wrote down at first in part b. And then DO them!
3. NAP TIME!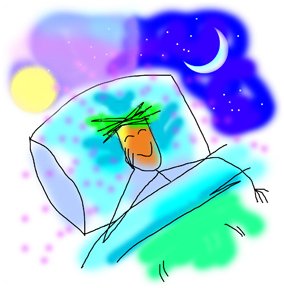 Don't push yourself farther than your body can handle! If you feel like your brains have turned to mush and you see yourself running around like crazy, give yourself a break!
Take 5 or 15 lying on the couch, and allow yourself to breathe softly and deeply.
I say this to my body before I lie down for a nap where I want to snooze a bit: "please wake me up in (15, 30, or 45 minutes) refreshed and full or clarity and energy." It works.
You'll be amazed at what 15 minutes will give you – even if your kids are still running around and making noise. You don't have to sleep – all you're doing is allowing your body to rest.
I hope these tips have helped – you deserve clear thinking, unstuck energy and a rested body!
.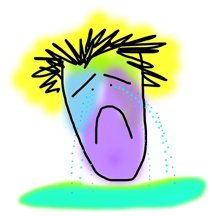 I received a note from someone today who said she felt torn between doing this and that and couldn't make up her mind, and it was starting to make her feel crazy.
Can you relate? I sure can! It's never a question of WHAT to do, it's always a question of WHEN.
A few years ago in the hospital recovering from surgery, I felt pretty overwhelmed by pain and hallucinations from the drug they were giving me. I found that the only way out was to focus within. When I got out of the hospital, I decided to see how to use that little technique in regular daily life. And it works!
Each time you feel like you need to do this but your heart wants to do that…or…you better do this to make some money or do that to help your kids…or, fill in the blank  _____ just do this:
Go within to your inner flame. It's right behind your belly button. The Chinese call it your Dan Tien. It's your seat of power. Think of it looking like a little match flame. Grow it until it fills your belly.
Tell it what you have to decide, and ask it what it wants to do.  Then, get really quiet and listen. Usually it's a question of 'should-do' stuff as opposed to 'fun' stuff, right?
1. Your inner flame might answer with something you think you 'shouldn't' be doing right then. It'll feel uncomfortable.
So now you ask another question. This time, ask your mind: if you 'shouldn't' be doing the fun stuff, what 'should' you be doing?
Look carefully to see if what you 'should' be doing is something important that would support you in moving into more of your Dream or your success.
If it is, then do it. Get it done with. Or at least part of it – get it going, moving. That'll give you a sense of accomplishment. Then go do the fun thing.
2. It might have answered that it wants you to do the fun thing because it would support you in doing what you 'should' be doing.
If so, do that fun thing. After that, go do the 'should' thing. Or at least get some movement on it.
See, sometimes the drudgery stuff – the got-to stuff, the "I should" stuff – must be done first to get it out of the way so you can do the fun stuff.
Other times, the fun stuff needs doing first in order to lift your spirits enough to be able to do the drudgery.
Either way, asking your inner wisdom will give you more of a sense of connection with your deepest self, and you'll feel better about the decisions you make.
Hope that helps.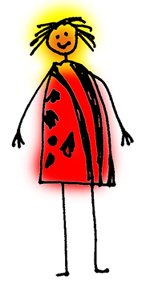 People go through their whole lives chasing everything in the material world, and they fail to discover the greatest treasure of all, which is within them.
Shut your eyes to the outside world. Direct your thoughts and words to the inside of you. The Master within you is the key to all the treasures in the world.
~ Rhonda Byrne, The Secret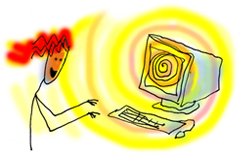 Someone asked on FB if she should have a website or a FB biz page for her art. Someone said to set up a print site as well (FAA) as her site or FB.
This is what I answered:
I sell pretty steadily from FineArtAmerica.com (FAA). But really, you asked about whether to have a website, or to use FB instead.
From experience, I say do both. And actually, do all three!
1. Have a solid portfolio site you can send people to to see the best examples of your work (and sell originals).
2. Have your FAA site to sell prints of your best work, so you can leverage your originals (get your own FAA account here).
3. Have FB and build your 'fan' base so you can send them to yr site and FAA.
FB is eternally screwing with code and deleting stuff – if you depend on them to maintain your business connection, you're just asking for trouble, because your FB pages are NOT yours – they are FB's. And as such, if they decide to shut you down, or if they change algorithms or anything else, you can't do a damn thing about it.
So create YOUR own solid foundation with an attractive portfolio site – with purchase functions if you can sell your work online – and use FB to connect with ppl.
.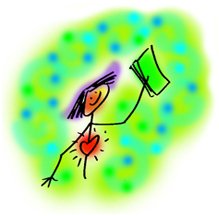 If you think you have TOO LITTLE MONEY and TOO MUCH OVERWHELM, you'll probably want to read this!! (If you don't experience that, maybe someone you know might, and this could help them!)
For the last 2+ months, as my body has struggled with its health and I've clomped clumsily along with it, I've taken advantage of my (huge, long) down times to go within and meditate. A LOT.
I decided to do this because it just felt beyond awful lying in bed complaining and thinking how crappy I felt. It didn't serve me at all. I had little to no energy to even lift my head up, and bitching, moaning and complaining drained me even more. Who needs that?
I had to ask myself, "what can I do, lying here, that will give me more confidence to keep going, serve me and help me elevate my consciousness so at least my mind doesn't feel terrible, too?"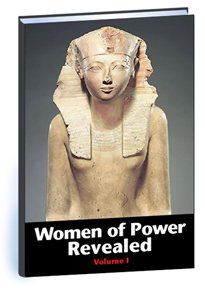 Recently I've been posting a series on Facebook of specific women in history, and each post is accompanied by pertinent information about each woman.
The series has enjoyed a pretty resounding success, and I'm very pleased!
People have been thanking me for the series, saying it has been educational, inspiring and exciting. They are enjoying seeing how these women overcame cultural or family opposition, how they did incredible things and contributed to science and other disciplines in a big way.
And often they had to live their dreams hidden from sight, concealing their true sex, or undergoing tremendous physical exertion.
And they succeeded, even when they were run over or ignored by the men in their fields, and even completely forgotten within a short time after their deaths. Sometimes even obliterated from history by power-hungry sons.
So, I thought I'd create another series – short, downloadable ebooks, with more pictures and a longer, more in-depth write-up about each one. This is volume #1. I hope you enjoy reading it and appreciating who each woman in it was, and how cool the things they did were.
If you'd like a copy of the FREE first volume containing the first set of amazing women of old, just click HERE (opens in a new window). I'd sure appreciate it if you let me know if you like the series enough for more.
I'm considering charging for future volumes and donating a hefty part to some women's organization – not sure which one(s) yet. What do you think?
If you'd like to get my intermittent down-to-earth, inspirational newsletters, just register for the free report on the right side of this page about calling people.
.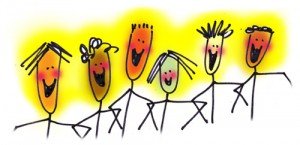 It's time to soften. From what I see in the media, we're about to lose the health of our entire planet. It's time for the love of power and the warrior mindset in the power-seeking greed-saturated armed forces, police forces and government, to end.
I'm not sure where the rough, cruel, brutal and barbaric mentality started to be OK in the mainstream, but I'm really, really tired of it. Okra farms being raided by SWAT teams? Little old ladies who are handicapped being pulled out of their cars and thrown on the ground by big beefy cops? 14-year old girls arrested for FB posts? Come on, this is unreal and should NOT be a part of our every day reality!
If you look at movies that were made before the early 70s, you'd think they were slow-moving and vapid compared to the fast-moving, hard-hitting, power-action movies we're so used to now. The acceptance of brutality has came about slowly and insidiously over the past 30+ years. TV, increasinlgy war-oriented movies and our war-obsessed media has increased our numbness to the harshness portrayed. Yes, man has been brutal down the ages. In war. Looting, raping, pillaging…after conquering places. But EVERY DAY? It's wrong wrong wrong.
The 'ethics' of war changed radically in WWII when, all of a sudden, it was deemed OK to bomb civilians. Used to be only military installations. But now not only civilians are bombed, it's done by mechanisms far away or completely hidden from the intended targets. No 'intelligence' about the hits at all. So what if it's 40 village leaders sitting at peace talks! Kill 'em! So what if it's a bunch of women and children, or a wedding, or a school – kill 'em! Send that stealth bomber in! It's wrong wrong wrong. (These are all real things that have actually happened.)
Do you remember seeing anyone dressed up like storm troopers before seeing Star Wars? Now we see them all the time – in huge weapon-laden black outfits prepped to withstand all kinds of attack, on SWAT teams and sneak elite ninja anti-bad-guy raiders. In white as chemical warfare agents. We're so used to seeing these guys we don't think twice about it anymore. Big black helicopters hovering over your house? No biggie. The low hum of jets overhead at night from the local air base? No biggie. Our own gov spraying chemicals on us in the atmosphere? No biggie. It's wrong wrong wrong.
In my maybe not-so-humble opinion, this warrior mentality has to stop being the be-all, end-all mindset for our times. I want to see all of us who care go within and start to soften the hard attitudes keeping us from connecting to our divine source. I figure that as long as I am in fear, anger, grief, rage, arrogance, I cannot connect – cannot even hear or see or feel the way in.
How to go in and soften? How to go in and soften and not become a complete wimp?
Sit still. Close your eyes. Listen. Allow the regular sounds of the world just be – they just ARE, and that's OK. Let your attention to your thoughts and the world slip away. Listen deeper, for the hum of the earth, of life itself. It can sound like the deep thrum of the ocean. It can sound like the shushing of night insects, or even the shush of traffic. It can sound like the wind in the tress – even though there may not be any wind.
Listen to those deeper sounds. Allow them to take you to that place in your mind where you are way more than just a hunk of flesh. Where your awareness extends out light years.
Now look at your life and find the things you are truly grateful for. Simple things, like the way your dog rushes to welcomes you home or cuddles up to you when you're sitting down. The look of innocence and delight in your child's eyes. The way music moves you like nothing else can. The way your pillow feels when you hit the bed at night and the way your body can sink into your bed and be comfortable. I think of all the people lying on cold stone or dirt floors and am so grateful for this bit of comfort.
Allow the hum of the world to keep saturating your inner hearing. Allow it to continue as you go about your day. Allow it to help you remember that it's not necessary to be cruel, brutal or barbaric in any of your dealings. Focus on how your heart feels.
Remember to be kind, generous, creative, bold and soft all at once. Be in love with love, rather than the love of power. Take a stand and speak up for the things you think count. DO love. That's softening without becoming a wimp.
.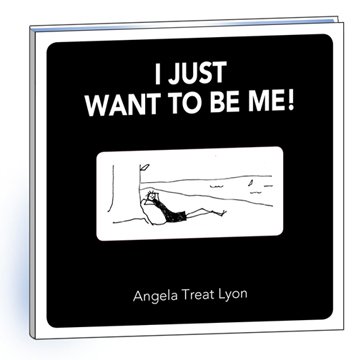 I created this little Artist's Bitch and Moan and Happy Ending Ebook just to have fun.
If you've ever wondered about 'having' to exercise, 'having' to 'eat right' or 'having' to market or go to a J.O.B. (just over broke) – you'll enjoy this little poke at our society's rules.
Go HERE and scroll down a bit and you'll see it under FREE Ebooks!