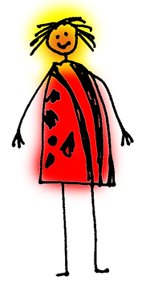 DID YOU MISS THIS?
I don't know if you saw this a couple of weeks ago, so I want to make sure you know about it – it's one of the very best audio sessions for reclaiming and amping up your personal power I've ever done.
The end of the year is upon us. I'm asking my prosperity group to amp up and make leaps far beyond their past experiences so by the end of the year, they can all say, WOW, I did THAT??? ]
I want that for you, too. Imagine being able to look back on this year as one of the best ever in your life!
So I've decided to share one of our sessions with you. If you're an entrepreneur, small biz owner or energy practitioner, tapping along with us on this audio will help you to sit up straight, brighten your eyes and feel simultaneously inspired, calm, collected and totally juiced.
You know how sometimes when you listen to recorded audios you have to go through a lot of annoying talk that isn't about you, and there is only minimal tapping?
I hear you! So on this audio, I've edited out everything non-essential and only left in what make sense, which leaves a LOT of great focused, intense tapping.
WILD STYLE!
And this is no ordinary 'even though…' tapping – I have a wild style that is simple, direct, and to the point – we get down to the nitty gritty faster than conventional EFT – we get deeper faster than you can imagine.
Why should you invest in yourself and get this audio? Because you'll get fully grounded (again, more solidly) in your own spiritual source so you can actually create the incredible success you want – from the inside out. I show you just how to do that.
Here's where to check it out and add it to your collection of most-used audios on your MP3 player: http://bit.ly/inner-dynamo
YOU DISCOVER WHAT TO DO WHEN:
… you're teetering between frustration & creativity
… you feel disappointed and bad about yourself because no one's signed up for your teleclass
… your business or marketing results aren't up to par
… your feel like your perfect-for-you clients are behind the Impossible-to-reach wall
… you feel guilty when you're doing this because you 'should' be doing that, and you think you 'should' be doing that when you're doing this!
I reveal to you exactly what to do when…
… your connection to Spirit/higher self feels lost
… you really want to stop beating yourself up
… you haven't been able to stop work-work-work & do more play-play-play
… you want to reconnect with (or expand) your connection with your inner dynamo…
I know you'll enjoy laughing and tapping along with us, and that your business and/or personal life will feel expanded, juicy and lit up when you've completed listening and tapping! http://bit.ly/inner-dynamo
Oh yes – I suggest you get it right away, http://bit.ly/inner-dynamo because in a very short time I'm jumping it up to 29.95, and more later on. It's only 19.95 right now – that's one 29th of what you'd get me for for a business consultation!
OR, if you know you want it and don't want to read anymore, just click HERE or on the red button to the left, and it's yours, no matter what

time of day you are looking at this! As soon as the purchase goes through, you'll be directed to a download page!
Remember I love you –
aloha –
Angela