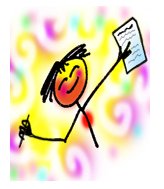 If you're writing a book and can't keep on track, don't know where or how to publish it or market it – or maybe you don't even know where to begin! – help is an email away.
As you know, I mentor people in the creation and publishing of their books. If you want help with yours, I've got a couple of openings.
It's not cheap, takes time and a steady determination. But if you're ready to rock and roll and get your book done and out there, let me know right away, because these openings close up almost immediately.
To see if you qualify, just email me at Lyon (at) AngelaTreatLyon.com.
When we work together, I'll get you started with the one secret document only a few coaches in the world even know about that gets you on your path so steadily that you can dance your way through writing your book. Email me right away!