As you may know, I've been revving up my painting and carving for a few months now, as I simultaneously wind down to working with all but the bare-bones minimum coaching – occasional teleclasses, a couple of groups, and some Elite Level clients, and that's it.
It was darn scary at first, because I honestly didn't know if I could trust that I could make the switch from more coaching/less art to more art/less coaching and still have the income I'm used to.
And I'll admit – at first it was pretty tight. But – it served me in that I got to see how I needed to amp up some of my passive income streams so I can do well until the art income increases.
At the same time, I've had the great support of many of the people this newsletter goes out to and on facebook – your 'likes' and comments have all really helped me keep going. I thank all of you who have emailed me with your support and love – it's been wonderful – thank you!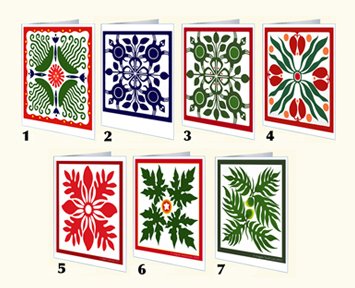 It's helped so much, in fact, that I took the plunge and ordered 5 of my greeting card designs printed up. That's a big move, because I could get stuck with hundreds of cards if they don't sell!
Why? Because I don't take anything for granted anymore, not since almost dying a couple of years ago.
Life has become very precious, indeed. And when I saw how terrific these cards looked, a wave of gratitude just swept over me.
When they came in the mail, I cried – they looked SO good!!! Here's what they look like! Awesome, yes? (if I do say so myself!) Which ones do you like the most? Feel free to say so in the comment box below! i really welcome your feedback!
AND – yesterday, after weeks of looking, I finally found the right coach. I wanted someone familiar with the wholesale business – someone who's been there and done that. Many of today's coaches focus pretty much on people with online coaching businesses.
This gal has been there and done that, and is going to help me create a biz structure, a website that works for wholesale buyers, and I'll learn how to sell the cards and get the right clients – woohoo – I'm stoked!
I'll keep you up on what we do, because I know there are a bunch of artists receiving this newsletter – if that's you, you may be able to do well with making merchandise out of your art. Think of your images on cards, bags, journals, coasters, tiles, mousie-pads, prints…you name it, your art would look great, and could make you a fantastic passive and/or residual income.
I wanted to share how the switch is going for me, because you might be switching, yourself, from one thing to the next – so, know that not only is it possible, it is awesome!
Keep focused and persevere.
.