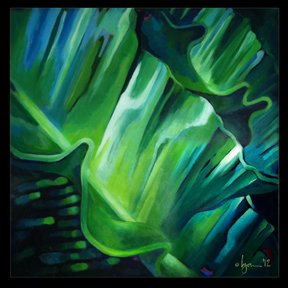 What a week! Once you make a commitment to change your life, watch out! Because change it will! Whew!
When I decided to focus on doing and marketing my art more, things suddenly changed from feeling like a little trickling stream to a roaring waterfall and huge river!
(And yes, I'm still coaching! I had scaled down to almost zero, and discovered I missed coaching! So I ramped it back up a bit to a modest amount that still gives me time for my artwork.)
NO PAIN….
Some people say no pain, no gain. I say no pain, hooray! When you're in the Zone time flies, fun expands, things seem Right and your heart sings – that's how I like it to be, how about you?
I was asked to do some new greeting card designs, so I've been doing a ton of them and having an absolute ball at it! Isn't that how it's supposed to be?
Not only was I asked to do the card images, but I was invited to put my stone sculpture in a new local Fine Arts Gallery. And, I got to enter a new painting in a local art show today – cross your fingers it gets in. (This is the painting – Birdy I – it's 20″ x 20″ acrylics and wax, painted on archival board)
ARE YOU SHIFTING to SOMETHING NEW?
I tell you this because you may be one of the many people who are aching to shift from your same-old same-old boring job and afraid to make the decision and take that first step and walk through the door.
The truth? Yes, it will take some time to make the transition! And yes, it can be painful.
But if you plan it right so you have your main ducks in a row (notice I did not say 'all' of them!), and do the requisite energy cleaning, you can walk out the door and into your new love-to-be-there job or new level of practice without too much hassle.
Maybe you're a health or energy coach and you want more income and more people as you put in less hours! Possible? Yes! Totally!
Maybe you've felt, on a deep level somewhere, like you've had little value to offer people, and you're finally seeing that that isn't at all true, and you want to offer more to more people.
You may be shifting from feeling completely invisible to being out there in a more visible, maybe bigger or louder way.
You might think that getting more publicly visible can be 'scary' as all get-out.
GETTING OUT THERE
I have a very different hit on the word 'scary' that, if you knew what that was, would help you get through your transition time – that time when your heart is fit to burst with fear and excitement, your hands are sweaty, you're worried people will either fall away or just not like you, that your stuff isn't enough or good enough…etc. –
——–
HINT for THE DAY:
Remember that fear and 'scary' and nervous and anxiety are all just names for energy running through your system! What if you called them excitement and enthusiasm and power and creativity?
——–
THIS is why I created the Money Tapping Group! So I can hold your hand and help you tap through the old fears and anxieties that rear up right in your face as you strive toward the places you're looking to go!
ACCELERATE YOUR PROGRESS
After we accelerate your progress with the super-easy, super-powerful tapping and energy tactics I show you, one day in the near future you'll look at your life and your biz and you'll exclaim – "Oh my! All that stuff I worried about is gone!"
That's when you really get it that all the fears and doubts and self-flagellation and worries about fame and sales and money were a total, grand illusion you carried around with you in your mind!
Now you know how to harvest all the creative power and energy underneath those fears and doubts, and you're ready to rock and roll in a big way and create any new thing you want.
THIS is personal power in the best possible light.
Listen to what 2 people who were on the Personal Power Money Tapping Group call this week said:
I just want to thank you so much. Yesterday when we spoke I was hating on myself big-time. I was expecting a check that did not come and fearing that it might even be lost. Since then I have had a flood of ideas of what to do to generate the income needed to handle the expenses.
Thank you, Angela, for giving me a way of reclaiming my power and for changing the way that I will envision my choice to take care of my elderly mom. Yay! I just spoke with the bill collectors and took my power back. Wow! Feels amazing. Now onto putting my energy into generating the income to keep my agreement.
– private caller
Hi Angela – I'm blown away by the power of the group – again – and your expert guidance and navigation through potentially treacherous waters. Thanks so much for this amazing class. It's a huge game changer!
– private caller
MY FAVES
You know what my favorite calls are? The ones where I have a maximum of 3 to 7 people on the line. Where each person gets tapped for and questions answered in person.
If you like that kind of supportive atmosphere, where there aren't hundreds of callers and noisy lines and a million questions that don't apply to you…and where you can communicate with me all week long on our secret FB page…then you'll like the Money Tapping Group calls.
I INVITE YOU…
… to either join us live, or take advantage of the audios all ready to be downloaded onto your computer for you to access at your convenience.
There's 1 more call in the Money Tapping Group Part 2. So when you sign up for Part 2, you get
•   access to all 3 previous Part 2 90-minute comprehensive tapping and tactics audios, and
•   you get to come live on Thursday at our newly changed time, 4 to 5:30 pm NY time!
Then in late October and early November we'll go to Part 3….
Here's where you can either join us and/or get the audios:
http://EFTBooks.com/money-tapping
Remember I love you!!!
aloha –
Angela
p.s. Whether or not my painting gets into the show today (where, if it does, it will show at a beautiful location – the spectacular Ho'omaluhia Botanical Gardens in Kaneohe – for a month!), I can still show it online and in the new gallery! I win all the way around.
How are YOU winning? I'd love to hear – comments are open below!
 .