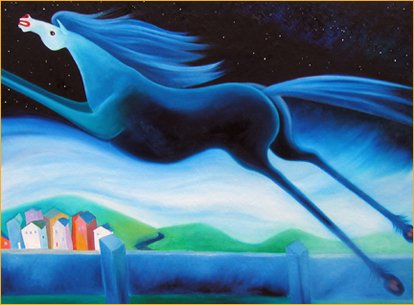 Want rock-solid proof "The Abundance Paradigm" really works … and works really fast?
"The Abundance Paradigm" goes beyond the Law of Attraction and explains how to co-create your life in a way that actually works.
http://bit.ly/abundance-paradigm
Below is a mother's letter about her daughter and the dramatic change she saw in her after viewing the first half of the program. Here is Victoria's letter to Joe (used with her and her daughter's kind permission):
"(My daughter) Elizabeth arrived at my house one afternoon with a combination of depression and anger. She wanted to quit school, quit work and basically quit everything. The reasons I can't even remember, and they really don't matter. I was very concerned about her though because she is also stubborn when she makes up her mind. This was a very real and potentially dangerous place that she was in.
"I managed to get her to sit down with me. I turned on the first CD of your Abundance Paradigm and it took a few minutes, but then she began listening. I had already listened to the entire, amazing program, so I knew her experience was only going to intensify and get better as she listened.
"When the first CD ended, and I asked if she would like to listen to the next, she smiled at me and nodded her head. I felt so relieved, happy and grateful. I was smiling too.
"We listened to three CDs in the series at that sitting and the remainder the next day. Elizabeth realized that she was creating her life, filled with wealth or poverty, by her own thoughts and actions. It was a huge wake-up call for her that came at the exact moment she needed it.
"She and I spent several days discussing the Abundance Paradigm and the lessons learned from it. Our relationship is closer than ever, and her attitude is completely attuned to abundance.
"I thank you, Joe, with immense gratitude and thankfulness. I know your work has benefited thousands of people, myself included, over the years.
"But as a mother who loves her daughter so dearly, seeing her understand and embrace your work was one of the greatest gifts ever for me.
"The Abundance Paradigm is truly one of the great works bestowed on humankind. With the knowledge you have shared in this program, people can live gloriously at their highest potential. Thank you, thank you, a thousand times, thank you.
Love,
Victoria."
— Victoria Belue Schaefer – wvnewsviews.com
Whew.
Now it's your turn.
What can happen for you?
What miracles await?
What changes?
Because you know me or are a friend of mine, you get a dramatic  discount for "The Abundance Paradigm" audio program: $69 – you save $20 off the regular price.
But only until Feb 17, 2011- just 2 days away. http://bit.ly/abundance-paradigm
Remember, your savings ends *this* Thursday night. Don't miss out! http://bit.ly/abundance-paradigm