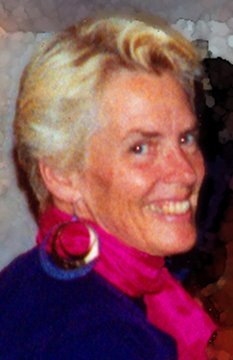 INVITATION: Come spend a few hours with me!
How often do you get a chance to be with someone who is an expert in exactly what you're curious about or need help with? Now's your chance.
Sometimes the Universe gives me messages so loudly it almost knocks me over.
Yesterday was such a day – it must have been Cosmic Question Day. I got a call from someone who wanted help with EFT. Later on, a guy asking me for ideas about his website. Later, an email asking me to go over some marketing copywriting.
So, after these out-of-the-blue requests, I thought hard about how else I can help you with your own wild needsand questions if you're not in any of my programs.
See, I don't meet privately with any but a few select clients anymore. I hated to say no to these people, because I knew I could have helped them if I'd had the time!
I understand – sometimes I've been stretched to the max trying to find answers I want, myself. And I bet you have, too. I get it.

So. If you wish there was someone who could giveyou the answers to all those questions you've got….
How about this?
You and I get together for a Mini-VIP or a Full VIP Day where you can ask me all the questions you want for the entire time.
You'll have my undivided attention.
We can tap on whatever issue, problem or goal you want.
We can work on your website copy, your book text;  marketing ideas, strategies, plans; or on publishing and marketing your books and ebooks … (see my list below for more of the things I'm good at, and that I know I can help you with – )
YES, IT'S RECORDED FOR YOU
I'll record our meeting and send you the audios so you can listen again at your leisure – you won't have to feel rushed or that you have to scribble notes the whole time.
ANSWERS & IDEAS TO THE MAX
I'll give you all the knowledge, expertise and experience, ideas, innovative inspirations and insights  I've got about any question you want!
This is huge, because I'm an idea machine. I come upwith more ideas than one person can possiblyimplement in one lifetime.
And I've been online since 1986; a profressional artist for over 40 years, and helping people with their marketing and using EFT for ten years.
WHICH IDEA TO FOLLOW…
Even better, I'll also show you how to discern which things would be more profitable for you to choose to do, and specific steps you can take right away to put into practice the ideas you choose.
RAPID-RESULTS TAPPING
Plus – I have a radical, rapid way of tapping that gets right to the very essence of what's going on so you can get clear and free to make new choices.
OK. WHAT CAN YOU GET HELP WITH?
•  How to do teleclasses – any aspect of the teleseminar/teleclass process, setup, technology, and marketing
•  Help with your WP site (website hosting, how to set it up on your site, choose a template, modify the site to your own specs, and learn how to use it)
•  Copywriting review/critique
•  Website review/critique
•  Points you need to know about how to market without being a 'used car salesman'
•  Email campaigns
•  The secret to how to find your niche and profit from it
•  Recurring passive income
•  How to have a powerful teleclass voice
•  How to increase your impact as a coach
•  Work less get paid more
•  JVs
•  PIGEES financial freedom system
•  How to change your money set point
•  EFT
…..Tapping instruction
…..Fast-result tapping systems
•  All about feelings
…..Why they are so important
…..How to access them
…..How to read them – and more
•  Energy and practical ways to use it every day
•  Mindset
•  How to make and set up Freebies that get you more clients and more income
•  How to build and modify your FB fan page
•  Anything about writing your book
…..Your book cover
…..Why the back is more important
…..Book marketing or cover copy review/critique
…..Book text review/critique
…..How to format your ebooks
…..Multiple very profitable places to market your book you probably never thought of or heard about
•  What to do on a radio interview so you won't be boring or over-salesy – and get invited back repeatedly
•  Align your purpose, your mission and your niches
•  How to create programs for recurring income
•  How to charge what you're worth – get it and keep it
These are only SOME of the things people have asked me about lately!
What do you wish someone would answer for you?
Are you willing to invest yourself, your time and funds on yourself so you can get going over that stuckness or into that next level?
Or are you going to continue to wait for some freebie that you hope might help (but probably won't)?
WHAT TO DO NOW…
Choose one of the options below – invest in YOU. You're so worth it.
========
MINI-VIP DAY:
You get me all to yourself for TWO jam-packed HOURS between 3 pm to 11 pm NY time.
You get questions answered; copy, website and book text, covers and header reviews/critiques, and/or any tapping you want to do.
MINI-VIP DAY: Get yours here: $1275 http://bit.ly/Mini-VIP-DAY
========
FULL VIP DAY:
You get me all to yourself for TWO 2-HOUR SEGMENTS between 3 pm to 11 pm NY time.
We meet for 2 hours, take a one-hour break and meet for another 2 hours. The break gives you a rest, and time to assimilate what you got, and then to consider new questions.
You get all your questions answered, copy, website and book text, covers and header reviews/critiques, and any tapping you want to do.
AND you get full access to the EFTBizSuccess.com Success for Energy Coaches program – value $397.00.
PLUS, if you want a header redesigned or other graphic done, I may even be able to fit that in right there as we speak. (My buddy Rebecca Marina [RebeccaMarina.com] gets illustrations & design work from me all the time – and I do them right as we talk!)
FULL VIP DAY: Get yours here: $2775 http://bit.ly/Full-VIP-DAY
========
All VIP Days must be scheduled within *one* day, not spread out over more than one day.
THINK ABOUT THIS:
•  One tapping session you get could be the catalyst between you and the multiple thousands of dollars income you've been wondering how to create….
•  One answer could propel you out of the stuckness you've been feeling…and the others you get are bonus gravy!
•  One idea could catapult you into the next level you've been working towards (for how long now?).
WHAT IS IT COSTING YOU to go on not knowing the answers you need?
WHAT IS IT COSTING YOU to not do the tapping you know will set you free?
I invite you to meet with me and tie off the tag ends of what you've been frazzled about, and/or tap with me to full resolution on whatever has been keeping you back. Now's your chance.
I honestly don't know how many of these I will do, so I suggest you jump now, because I may close it off soon.
As soon as you get your VIP Day with me, Syd, my assistant, will get with you to set up your appointment.
I really look forward to meeting with you!
I'm going out of town on Feb. 26 for a week. I can do ONE VIP DAY before I leave. Will it be yours? It'd be a good idea to snag your place right now!
MINI-VIP DAY: Get yours here: $1275 http://bit.ly/Mini-VIP-DAY
FULL VIP DAY: Get yours here: $2775 http://bit.ly/Full-VIP-DAY
-=-=-=-=-=-=-=-=-=-=-=-=-
Angela Treat Lyon
The Gateway to Angela:
http://AngelaTreatLyon.com
© Angela Treat Lyon 2010 • All Rights Reserved
Published by Out Front Productions, LLC
Kailua, Hawaii USA • 808-261-0941