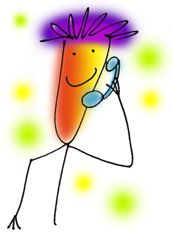 ALMOST CLOSED! The Create Recurring Revenue with Your Juicy Teleseminars Program starts tomorrow, February 11 at 4pm NY time – are you ready?!?
If you're working way too hard for your dollars and spending way too much time doing 1-1s when you could be doing group work and creating long-term recurring revenues from that, this program is for you, because I show you how to do that. 1-2-3.
CLICK HERE to make sure you get your seat:
>> Juicy Teleseminar Success is YOURS!
I invite you to consider inviting your friend, partner, spouse or VA to join you, and maybe even share the benefits and split the investment.
I'm offering it at more than half off the usual investment – instead of $1779, it's only $695. How can you lose? Just give one teleseminar and the proceeds will cover your tuition!
I'm also showing you:
•  How to choose your rich niche and
•  The 5 Critical Keys to using your Voice more powerfully and effectively!
Catch it now while you can – entries close at midnight tonight NY time.
CLICK HERE to reserve your space:
>> Juicy Teleseminar Success is YOURS!
What would it be like if one year from now you were making twice or even three times what you make now – for half the work? You can!
CLICK HERE to discover how you, too, can make more in less time:
>> Juicy Teleseminar Success is YOURS!