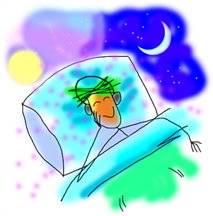 In January, the 4th annual smARTist® Telesummit knocked another phenomenal event out of the park!
With their extraordinary line up of art-career experts and successful working artists, it is truly the push many emerging artists needed to transition from "just getting started" into a full-fledged, successful art career.
Knowing how important this information is, Ariane Goodwin, who started this whole ball of wax, decided not to stop there, and created the fantastic smARTist® Telesummit Home-Study Edition.
The Home-Study Edition comes with a whole pile of goodies, including audio downloads, CDs and transcripts of the ENTIRE event. Curl up on the couch and soak in all 14 presentations from all 11 keynote speakers, listening till your heart is content!
If you're new in the art world, breaking into it can be an intimidating proposal. Knowing where to start is hard enough, knowing what to do when you get there can be even more confusing.
Even if you're a successful artist already,
you're still bound to find something you don't already know and use.
Ariane makes it manageable and profitable for you to follow your dream of being a FULL TIME SUCCESSFUL artist. She excels at creating platforms for you to bounce off of, kick-starting the beginning of the Dream you have been chasing all along.
I invite you to check this out – it may make all the difference to you this year. Here's where to get this great collection of info you can use and peruse for the rest of the year – until Ariane's next summit! Click on this link to read more and get it: smARTist® Telesummit Home-Study Edition
aloha –
Angela
P.S. What is even better, she has a coupon that will allow you to save $30! Simply enter 30SMARTIST in the coupon box and click "apply" when ordering, and you will reap the savings. We would truly love to see you find your niche, fulfilling your dream . . . if not now – when?
The code is only good until March 25th, so you don't have much time. Be sure to use it today and take advantage of the $30 savings! smARTist® Telesummit Home-Study Edition