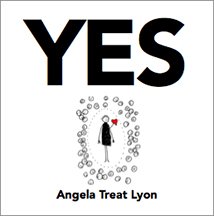 I'm very stoked to announce that my new book, YES: How to Get What You Want! is published both in print and as eBooks!
This is one of the funnest books I've ever written – full of reminders of how to stay centered and present, and the formula with the simple steps you can take any time to get what you want. Really!
Get them here: AngelaTreatLyonBooks.com
.