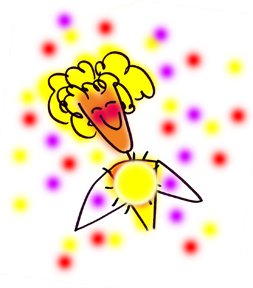 If you're looking for a great way to serve people as a health coach, but haven't known how to do that, you'll be interested in this upcoming FREEbie teleclass.
(Impatient? Go here:
http://bit.ly/want-to-be-a-health-coach)
DID YOU KNOW how dramatically Health Coaching is changing the healthcare world? Why? Because, aside from helping people with their problems, health coaches help people not to get sick in the first place!
There is a huge shortage of qualified health coaches! That's where you come in….
Want to be an integral part of the next billion dollar business? You can!
So I want to urge you to come to a very cool FREE 90-minute Health Coach event that shows you how build a great practice and earn good money as a Professional Health Coach.
This teleconference call/webinar will show you exactly what to do to get started. This 90-minute presentation, led by Health Coach Expert Debora Reilly, is a training/coaching event, at which you will learn a simple way to do health coaching…and get this – how to get paying clients.
This FREEbie webinar is presented by Hilton Johnson Productions. They're the ones who pioneered their unique professional web-based technology in Health Coaching.
Here's where to find out more and register right away:
http://bit.ly/want-to-be-a-health-coach
And you'll especially like this part: you can find out how to be a successful health coach without any selling, prospecting, or using any persuasive techniques! How's that? Very cool.
IMPORTANT: This Health Coach training program isn't just any old health coach training! You're fully supported with their cutting-edge web based systems that make your business, coaching and record-keeping a breeze – it's almost like a done-for-you program with a lot of value and incredible flexibility.
DAY: Wednesday
DATE: June 29th
TIME: 2:00 PM ET (NY Time)
http://bit.ly/want-to-be-a-health-coach
All you need to do to attend this FREEbie Teleclass is call in on your phone – no travelling!
Go for it – you deserve the best!
Remember I love you!
aloha –
Angela
p.s. I invite you to give yourself the opportunity to slide into a great coaching practice with ease: click on the link below or copy and paste it into your web-browser now: http://bit.ly/want-to-be-a-health-coach
p.p.s. I'll be presenting a FREEbie Teleseminar next month for Hilton Johnson – stay tuned!