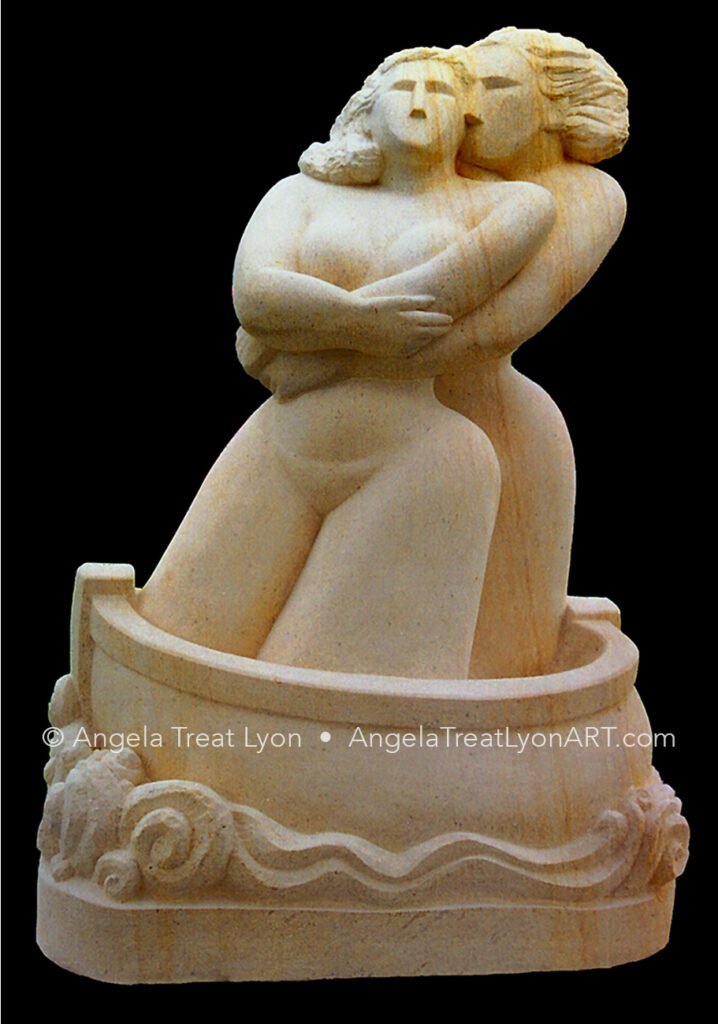 The Balance is the 2-ton piece I carved at the Oamaru International Limestone Sculpture Symposium I was invited to participate in when I was Artist-in-Residence in Gore, New Zealand.
I felt so fortunate to be a part of that symposium! Me, a little 55-year old funky sculptor from the US – whoddathunkit!
But choose me they did, and I got to spend 10 days carving with some of the most wonderful carvers from all over the world – even as far from NZ as Holland.
Sometimes when I look back on this piece, and the shared international camaraderie, i just want to weep.
Our planet's boat is far from being in balance, and it looks like it'll be a long time until – if ever- it gets there – especially with the US gov continually trying to knock down health requirements and protections for people, animals and places.
Our international standing, in the US, is degraded so far as to make it so our citizens are prohibited from entry into many countries.
Our healthcare system has collapsed, with a zillion sick and everyone on lockdown.
Statues are being torn down, violent protests, people fighting over whether or not to wear masks – what a mess.
I don't think this sculpture will be torn down, though – unless, of course, some puritan sect gets its panties in a twist about (gasp! shocking!) nekked people.
To me, this piece means the grace that happens when you stand in unity of purpose, love, commitment to the higher purpose, co-operation, and, yes – balance.
Because without those things, how can we possibly survive?
THE BALANCE – original stone sculpture –
5′ x 4′ x 2′ Oamaru Limestone