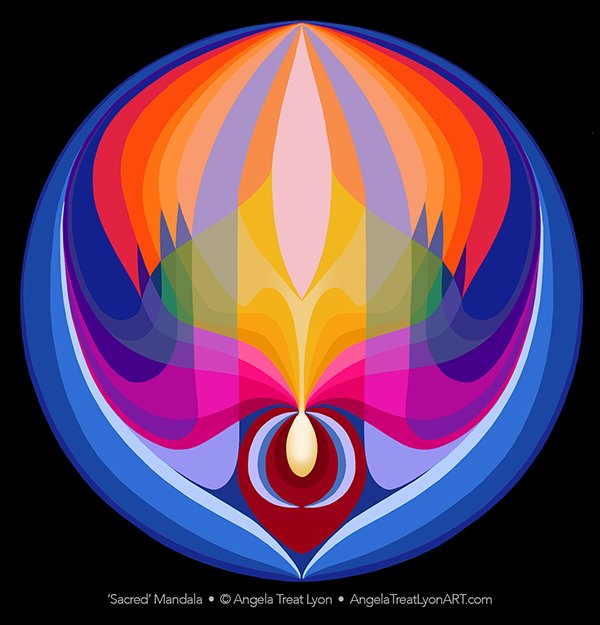 A friend of mine posted on FB today, asking how old we were when we got our first traffic ticket. This little story popped into my mind right off:
I would have been 22. I was late learning how to drive – I had driving-phobia. So one day I took it upon myself to get over it, I decided to drive my BF's car to the store. It was an old Pontiac sedan. This was in 1967, so it must have looked like something out of one of those old-timey movies. And of course – I had no drivers license.
On my way home, for some reason, Mr. cop pulled me over. I decided I'd treat him like an angel. When he came to my door, I thanked him for stopping me, and asked him if he could please give me advice as to correct whatever it was I was doing wrong.
I thought-sent clouds of love and light at him, swamping him with it, as if he really was an angel.
He got this weird look on his face, backed away, thanked me for my time, ran back to his car and drove off. Never got that ticket!
This is one of the 90-odd mandalas I painted way back in '99 when I was homeless. I house-sat a lot, and spent most of my time painting these.
I doused for the design with my little bitty dousing rod, and then painted them in by hand. Each design radiates a different frequency or energy. You can see more of them here on my ART site.