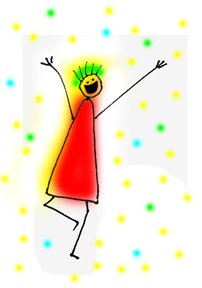 Thank you so much for sending me such nice comments about my crazy plan to paint 100 paintings in 100 days (http://bit.ly/100-100-100).
I'll tell you more of what I've learned by doing this experiment in the next couple of days!
It's been awesome, and 5 paintings have already sold out of 22 – cool! That's 5 donations I've been able to make!
Oh – and I invite you to read the first three of the four articles I'm publishing about what I'm finding out in the process of creating this project – how to get the most of your own Creative Process – go here:
Part 1: http://bit.ly/creation-part-1
Part 2: http://bit.ly/creation-passion-pt-2
Part 3: http://bit.ly/creation-part-3