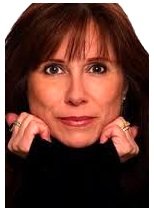 Entrepreneur Pattie Simone is one of those people who just won't stop. She sees a need, decided to fill it, and that's IT – watch out!
Have you ever felt like the drudgery of the 9 to 5 world just isn't for you?
That working for someone else and building their fortune just doesn't get it for you?
And that there are literally hundreds of talented, gifted, smart, skilled women out there who could sure use a talent-pool of like-minded folks?
Then you'll enjoy hearing how WomenCentric Founder Pattie Simone saw a need, stepped in and filled it – and keeps on filling it at Women Centric.com, where awesome women gather and…. (Catch the Daring Dreamers Showcase here)