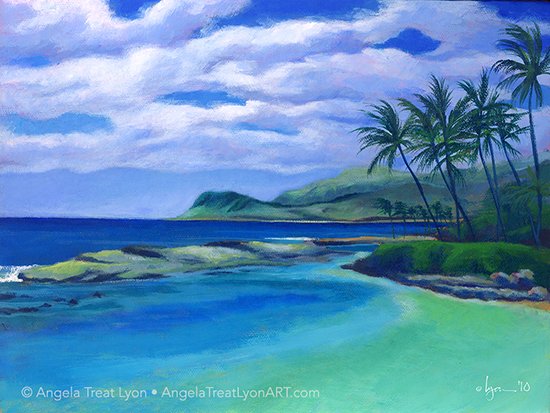 I read an article recently that brought back vivid memories of when I first came to Maui, in 1966.
My BF at the time and I were flat broke, and had no place to stay.
So we went down to the beach just to the north of LaHaina, and found a secluded patch of trees to lay out our tarp and sleeping bags.
After a bit, it was too hot, so we just fell asleep on top of them.
We both awoke around midnight screaming – someone was eating our feet – and arms – and knees – and OMG giant freaking sand crabs everywhere!
We pulled the tarp out from underneath us, shaking them off, and, flopping down atop the sleeping bags, put it over us FAST, tucking it in around every corner.
Before the sun was even up, even as exhausted as I was, I was on my way into LaHaina to see if I could get a job at a small gallery I'd seen there the day before. Thankfully, yes, I did get one – with an advance! – and we were able to move into a small room that night.
Those sand crabs were some kind of demon spawn, I'm tellin' ya – they were relentless. Even though the experience was only part of one night, they invaded my dreams for months afterwards.
I'll never forget the scritching sound of their little hairy legs and sharp pointy feet as they tried to get thru the tarp – it was horrific. They were a minimum of 7″ long – too bad I didn't think of catching any to eat!
KO'OLINA – prints available
Ko'olina is actually on Oahu, not Maui – I don't have any images from Maui anymore.