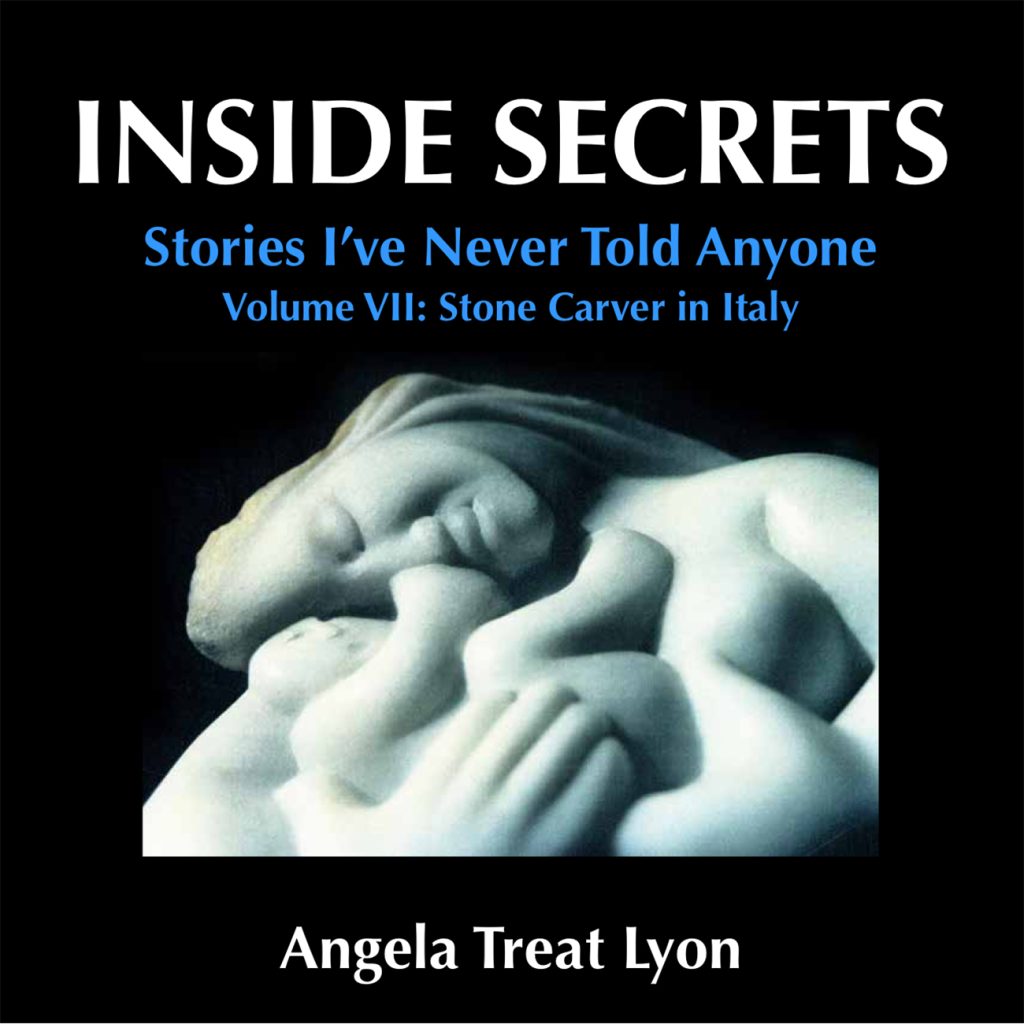 I'm very pleased to say that my latest INSIDE SECRETS book, Volume VII, is now out and on amazon! All about my crazy trip to Italy to learn how to carve marble.

Along with my tales of adventures, woes, and odd situations, I have included 70+ images, with 42 sculptures – three times as many images as in any of the other volumes!

Here is the link for the less expensive ebook on gumroad – you get the immediately downloadable pdf file with my sculpture stories and illustrations. Android and OS accessible.