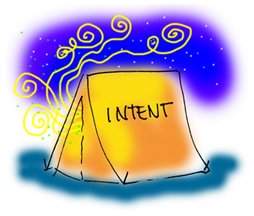 In my experience as a Business Success Coach, professional Artist, published Author and Radio Show Host, I've found that in order for me to live what I dream, I've had to be daringly and sharply decisive, unwaveringly committed to my success, and lovingly relentless about holding my Vision.
I found that, when I got really clear about who and how I want to be, what I want to do and how I want to do it, if I follow a very specific path using very specific steps, I can do pretty much anything I want.
There are 6 Crucial Keys, and I want to share them with you.
I'm passionate about you living your Dream! I want you to stop dithering and complaining and blaming and wasting your energy on shame, guilt, resentment or envy. I want you to stop thinking so much and wondering what other people think of you and wondering if… and how… and when…. I want you to start just doing it. NOW.
How much time do you have left on this planet? None of us knows, and it can go in a nano-second. Will you be delighted with what you've done? Or disappointed?
Do you have any idea how valuable
your own unique contribution to life is? You have skills, talents and gifts that are yours and yours alone! You are a singular entity who is here as part of a Great Work. What's holding you back? What's keeping you from stepping out in a bigger, bolder way to fulfill the Dreams you set for yourself before you even came into this body?
You might be sick, bored, broke, in confusion, doubt, depression, disappointment or rage, but there is nothing wrong with YOU.
You might be highly successful and at a plateau; or feeling like there's more to life but not knowing how to get there, but there is nothing wrong with YOU.
You just need to know how. Where to go and what to do when things start turning wonky on you. There's nothing wrong with YOU – you were just never instructed what the Crucial Keys were or what to do, that's all. That's easy!
I've been asked to give a teleclass for the GlobalTeleclass.com folks again, and I'm going to be sharing The 6 Crucial Keys. Use them and be happier and healthier, forge a more powerful connection with Spirit, make more money and KNOW you're living your life Right.
I'm going to give you my own 6 Crucial Keys so you can Actually Create Your Path and LIVE Your Deepest Dreams – with Artistry, Authenticity and in true Abundance.
These are the very same keys I use every single day to keep on track, confident, passionate and decisive. The same keys that keep me doing what my heart yearns for, what satisfies my soul, and what makes me feel great about my life.
Every time I fall off track, I get direct signals from my Highest Self, the Universe, Spirit – however you phrase it for yourself. I have learned to pay strict attention so I can stay on track better.
I want you to be able to do that, too, and see how easy it is once you see the trick to it – and I'm going to give you the Biggest Secret – the 7th Key that absolutely no one teaches you in school or in business training. It is vitally imperative for you to know. I'll be sharing that with you, too.
So mark your calendar so you can join me on WEDNESDAY, FEBRUARY 3rd at 8 NY time for 60 minutes of the 6 Crucial Keys to Create the Actual Path to Live Your Deepest Dreams.
I'll remind you about it again next week, and give you the access links. I look forward to seeing you on the call!
aloha –
Angela