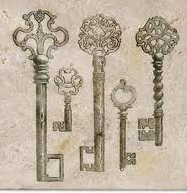 For years, it seemed like credit card processing was outrageously expensive and only for the Big Guys, leaving the little guy entrepreneurs, coaches and practitioners out in left field, with paypal and clickbank their only alternatives.
Well, I've been speaking with Sabrina at Practice Pay Solutions, and asked her if she would give people who come from my referral to her credit card processing service, Practice Pay Solutions, a better deal.
The long and short of it is, yes!
So, even if you have your shopping cart with someone else (like I do), you can still apply for credit card processing and have very good hopes of being able to qualify – AND you get .05 off whatever package you sign up for, since you'll be coming through my referral.
So, here's where to go to apply: http://bit.ly/merchant-solutions
Once you get to the site, click on the black 'ePayment' link to the left of the sunflower on the home p age.
If you don't have a shopping cart yet, you can get a 30- day freebie trial of theirs there, too – click on the black 'eCommerce' link. They are coach-friendly, and their live customer service is terrific – they practically bend over bass-ackwards to make sure you have everything you need! I'm so pleased to be able to tell you about all this!
Go apply: http://bit.ly/merchant-solutions
__________________________________________________________________

__________________________________________________________________