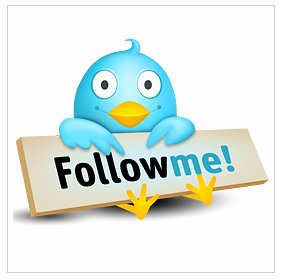 I suggest you read the article I got the following quotes from, and not to dismiss it so fast.
Read the whole article here:
http://bit.ly/why-use-twitter
Might want to see if you can find some easy twitter training to make sure you use it well. Check this out:
This is from a post by Richard Ridley, an award-winning author and paid CreateSpace contributor at CreateSpaceBlogger:
•   Twitter currently has an estimated 89,800,000 unique monthly visitors
•   Women make up 55.8 percent of the users
•   72 percent of Twitter users take action when exposed to advertising
•   18 percent of all Twitter users access the site several times a day
72 percent take action? That's enormous!
Since I'm always finding cool stuff useful to entrepreneurs, I decided to create a new Twitter page – I'd be so honored if you'd 'follow' me there:
http://twitter.com/SoloBizProfits
I post stuff there that I think will appeal to entrepreneurs, coaches and trainers – handy-dandy ideas, products and sites that will help your business and marketing, as well as environmental and EFT stuff – like Deborah Miller's work with kids with cancer in Mexico, and Tappy Bears for autistic kids….
__________________________________________________________________

__________________________________________________________________