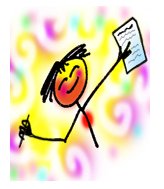 I have three new openings for you who want to write, self-publish and market your book.
I help you not only find the time to write, but write in a conscious, intellignet pattern to save time and energy.
I also help you create your book in ebook form, for Kindle and for print…
And I will show you 2 unique, very profitable ways to market your book that hardly anyone else is teaching (not the intense rah-rah method of becoming an amazon super-star – although you can do that, too, if you want).
You probably don't know this, but there is one specific document that, if you write it before you even think about writing the content of your book, you will cut down on 95% of the hassle most authors struggle through.
This one page will help you:
get started if you've been confused and lost about where to begin
see if your book is even salable
create the working title and chapters
determine what to write and how to write it.
set your content up so it's easy to write
And it will help you to:
determine your market
see if your market will buy your book
actually market the book
set up the foundations around your book so you can be more than an author.
And I will help you write that document so you can have it to guide you throughout your book-writing process!
You also get my assistance getting through the emotional stuff that gets in your way so you can blast off and write, publish and market that thing rapidly and easily.
You get so many bennies from my help it's too long a list to put here.
If you want help with getting your book out of you and into a great book, published and on the market in several venues, email me at Lyon at AngelaTreatLyon.com, and ask for an application. Put "Book mentoring" in the subject line!
If I feel you can fit the billl, then we'll set a conversation about what you want to do and how I can help you.
Do it right quick because these spots fill really fast, and I only have 3 right now. It may be a few months before I open them again. This is the perfect time of year to get started!
Email me at Lyon at AngelaTreatLyon.com, and ask for an application. Put "Book mentoring" in the subject line!