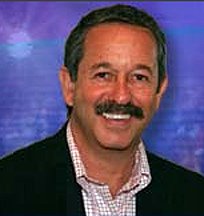 I had the very good fortune to be able to interview Rick Frishman this week. Rick is an author (12 books!), publisher, and marketing and publicity trainer for authors and entrepreneurs.
If you're an author (or even a wanna-be author), you'll really get a lot out of this Daring Dreamers Showcase. Here it is: http://bit.ly/rick-frishman-daring-dreamer

I invite you to join us even if you are not an author, because he gives so many tips that any entrepreneur can use about how to build your customer base, get ready for publicity, marketing, networking and way more.
I mainly wanted Rick to give us ideas about book publishing – both ebook and print book, self-publishing and conventional publishing, but he gave us so much that there are three 20-25-minute segments!
Rick also talks about the 2010 Author 101 University – if you want to publish and market your book and find out how to do it, Author 101 University is one of the best places to go.
You get to meet and hob and nob with business and book pros there for 3 days for only 500 bucks – I can hardly believe how incredibly inexpensive it is – usuallyyou'd fork out at least 1500+ for something like this.
And, you can bring a freebie guest along (PLUS he's providing a code with which you can save 100 bucks – for my readers only!).
Go here, listen to th audios, and then click on the Auhtor 101 banner at the bottom of the article. You'll get to not only go to Author 101, you also get a FREEbie ebook from me about how to Eliminate Your Money Fears! http://bit.ly/rick-frishman-daring-dreamer
You'll definitely want to download all 3 audios for future re-listening!
-=-=-=-=-=-=-=-=-=-=-=-=-
Rick Frishman, the founder of Planned Television Arts, has been one of the leading book publicists in America for over 30 years.
Working with many of the top book editors, literary agents and publishers in America, including Simon and Schuster, Random House, Wiley, Harper Collins, Pocket Books, Penguin Putnam, and Hyperion Books, he has worked with best-selling authors including Mitch Albom, Bill Moyers, Stephen King, Caroline Kennedy, Howard Stern, President Jimmy Carter, Mark Victor Hansen, John Grisham, Henry Kissinger, Jack Canfield….