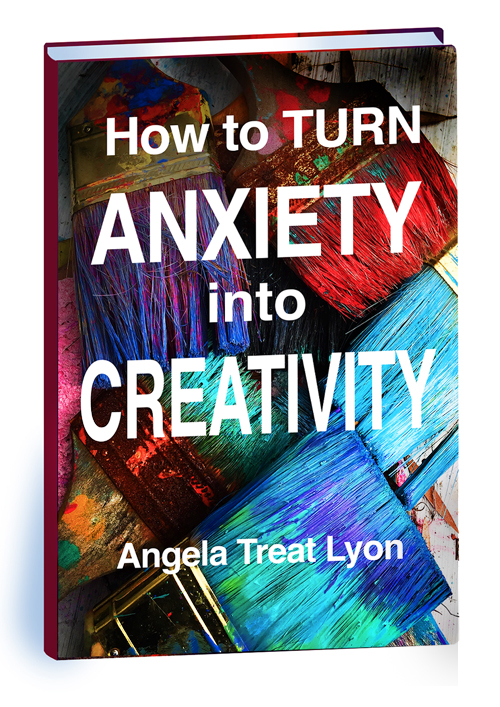 ANXIETY into CREATIVITY?
Now you really can transform your anxiety, stress, exhaustion,and inability
to focus into beautiful, useful, creative energy!
This is for you if you've been afraid, anxious or panicked about life after covid, your relationships, business, family, making a living, trying to live a fulfilled life, or if you're having a hard time following your dream….
You'll discover how to use your fear and 'negative' thoughts and beliefs to break out of your anxiety, so you can get on track to living a lovely, fulfilling CREATIVE life.
What you read or see in the book or videos will seem deceivingly simple. Don't fool yourself. If you take what you get here and actively use it in your daily life, you'll look back in a very short time in wonder that you ever suffered so much before.
When you read the book and/or watch the videos, you get to:
• Discover how to find, assess, and rate your 'bad' energy, so you can…
• Learn what to do with all that 'bad' stuff! Like:
• How to delete the habit of anxiety and your Restriction Code™
• Find out how to make your wishes come true; and…
• Find out how to choose creativity over anxiety… and way more!
"Always from the heart! You speak a language in that is understood on a higher plane – it shouts from everything you do. It is your identity and legacy."  ~ Craig McL., NZ

Haven't you suffered long enough?
What are you waiting for? 
Get yourself free! Choose one or more of these options:
How to Turn ANXIETY into CREATIVITY – VIDEOS
90 minutes total – short videos for easy watching – exercises, processes and critical information
Get the videos HERE for only $10.00
How to Turn ANXIETY into CREATIVITY – EBOOK
108-page pdf ebook, with full color illustrations, exercises, processes and critical information.
Get the Ebook HERE for only $5 (or choose what you want to pay)
How to Turn ANXIETY into CREATIVITY – PRINT BOOK
108-page print book, with full color illustrations, exercises, processes and critical information.
Get the Print book HERE on amazon for $19.99