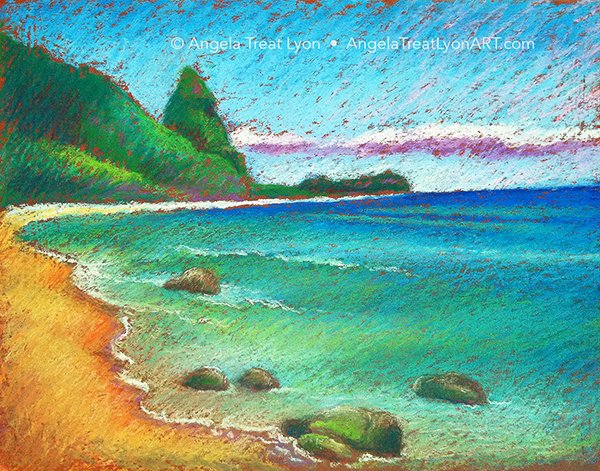 I lived on the Hawaiian island of Kauai for several years, on the other side of the island from this lovely beach.
We used to go there once in a while to picnic. It took us an hour to drive there, but was so worth going.
I often wonder what it looks like now, as it's been 40 or more years since I lived on Kauai, and erosion, hurricanes and just everyday tides can change landscapes so radically.
I do miss living in Hawaii – the mild temp, the scent of flowers in the air, the salty sea smell, walking on the beach. Not sure I'd ever go back to live there, though.
HAENA BEACH
Original pastels on paper, 9″ x 12″
available