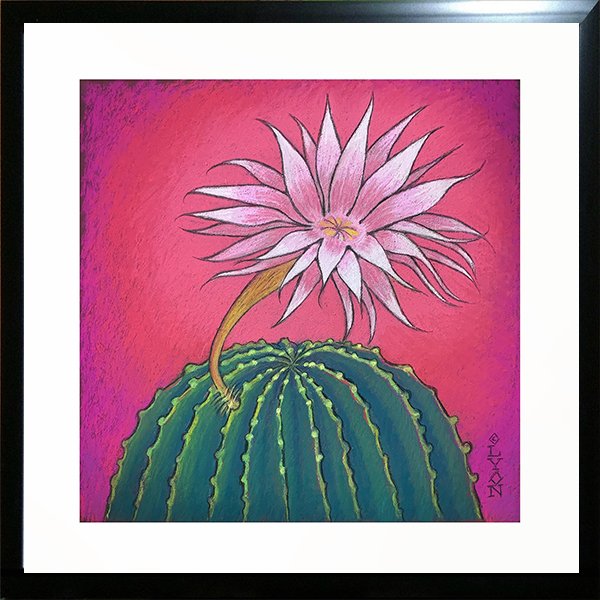 I had this idea that I was going to do a pastel of a stunning cactus plant I saw. I had it all drawn out and ready to go, and started applying the pastels….
And discovered that I had bitten off WAY more than I could chew! 16 flowers, 7 cacti bottoms… and the details were so small that the pastels just made a huge awful smoodge.
Wah!!! So, I wiped off most of the chalk dust, ran the whole thing under the faucet and scraped off the rest of the chalk. Then I wiped it dry, put another rough undercoat of gesso for pastels, and drew this one out. Only one cactus, and one flower!
I had a Chinese boyfriend many years ago whose nickname for me in Mandarin, Dà Huā, meant 'Big Flower' – so – I thought I'd name this after me! So here is Dà Huā – (sounds like dye-FAH)!
BIG FLOWER
Available: Original – 12″ x 12″ –
pastels on thin wood board
Prints also available