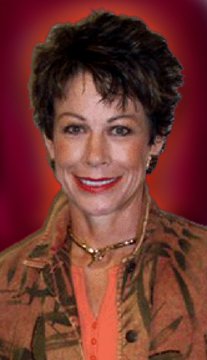 How did Carol DO it? How many EFT practitioenrs do you know who have made over 100K in one year – much less millions?
Look at it as if each dollar was a unit of appreciation – because money really is the measure of the quality and quantity of how much you're serving in the world –
Carol started out with an EFT practice, then began marketing her services, books and products online. Now she helps people dress according to and aligned with their essential energy – it's pretty cool.
I have to admit that when I first called her to see if she'd do an interview with me for my EFT-Biz-Success program I was really nervous.
I honestly thought she'd have the brusk, impatient manner of the typical corporate jerk who has made a lot of money and 'who the hell are you.'
Shows you what I believed about people who were self-made millionaires! Had to tap on that one – ! I had wanted to interview her because I knew she had been highly financially successful as an EFT practitioner and wanted to hear how she did that.
I was so surprised to hear her casual, very sincere manner come radiating through the phone lines – when we hung up, I actually felt lifted up by her ability to embrace and radiate simplicity and sweetness!
Perhaps you'll be as surprised as I was to hear how she places her number one value: connection with her spiritual beliefs – absolutely first, over everything else – and how she works with that to simplify and make her life and business richly rewarding. If you are an energy practitioner, this interview is especially for you.
I wanted to specifically find out how she made so much money with her EFT practice – and she lays it out clearly as to what made her so successful.
If you've wondered how to hold onto your spiritual values while you operate in the mundane world, listen carefully to how Carol does it – every day – aligning her business and activities with those values, adamantly sticking to her connection. You can do this, too!

Here's where to go to listen in: http://idareyouradio.com/carol-tuttle-energy-expert-millionaire/
or go right to the podcast audio here: http://idareyouradio.podcastpeople.com/posts/45782
If you can't get it on your iphone, search iTunes for Daring Dreamers.

.