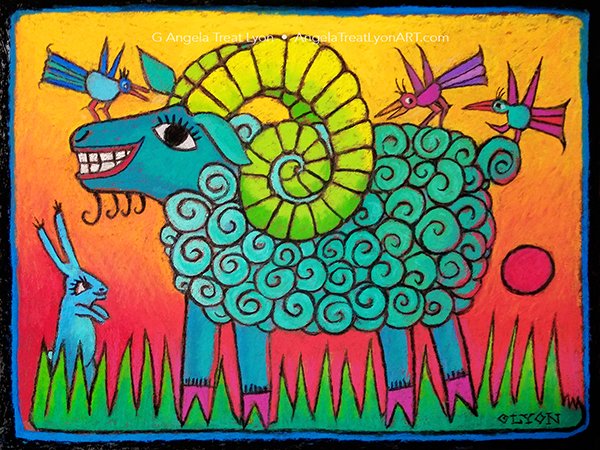 Today I saw a shorty little video on FB by a gal who has a bunch of farm animals that bonded to her and follow her along like dogs – including turkeys, goats and sheep, and even a deer!
Halfway through the video, one of the sheep – thick with a year's worth of wool still on it – started running and jumping like a playful puppy! OMG it was SO cute!
So here she is – how could I resist?
BAAAAAH!
Pastels on paper – 9″x12″
Available – PM me if you want it!
It comes matted in a temporary frame to protect it during shipping and during the time you take to get it to the real framer!