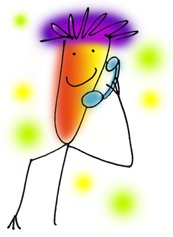 When you were a kid watching Superman or Wonder Women, did you wish that you could have super powers like they did? I sure did.
And not just to fly or kick someone's butt, either. I just wanted to be less scared. I was painfully shy. I wanted to feel powerful, whatever the situation.
Well, now I have something even better. I have tapping. And if you're not familiar with it, I think you're going to love it for what it will do for you.
And if you do know about tapping, you'll be delighted about this year's Tapping Summit. Last year, Nick Ortner and crowd attracted over 81,000 people to the first World Tapping Summit. Not too shabby for a relatively 'new' modality.
And you may have heard…the doors for the 2010 Tapping World Summit are officially open!
This is a FREEbie online event, and it's the biggest event in the EFT / Tapping world.
You may be familiar with these top EFT / Tapping practitioners in the world: Carol Look, Patricia Carrington, Brad Yates, Bob Doyle, Carol Tuttle…They'll be presenting…and in fact, there will be over 18 instructors in all with over 20 presentations…
I heartily invite you to take a look here at what you will experience, at no charge to you: http://bit.ly/2010-tapping-summit
You can listen to all of presentations or just a few of them – you get to pick the topics that interest you.
If you're looking to create a prosperity mindset, clarity and creativity, more energy, higher focus, better physical and emotional health – and much, much more – then you'll want to register for this FREEbie online event: http://bit.ly/2010-tapping-summit
I suggest that you go there right now as you're thinking about it. Once you register, you can listen in as the practioners present live; and you can also opt to the audios for listening later on at your convenience, and reviews later on when you want to hear that one particular thing she said, or that one point he made…go for it!
aloha –
Angela
P.S. Remember, this Event is brought to you at no charge…
P.P.S. – You don't have to travel or book a room anywhere… you get to experience the entire event from the comfort of your own home.