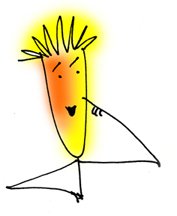 Thanks so much for particiapting in my survey for the beginning of 2010. I really appreciate your input – how else am I to know what you want if you don't holler it to me? It's great to know so I can do my best to provide what you need in order to live your Dream.
Here is what you said you wanted most:
How to Use Energy Practices to Create A Life I Really Love
Next in line:
How to Make More Money Doing What I Love
And third:
How to Develop a Solid, Dynamic Wealth MindSet
I was amazed to see that a few things I had thought you would want are low on the priority list. I had thought of doing a 14-Day Tapping Challenge, but it seems to bottom out.
Much more asked for was the Round Table Tapping Group – so I'm in the process of setting that up to open soon. We'll tap 3 times a month of what YOU want to work on.
Last year there was more interest in marketing. Now it's the fundamentals – a life you really love, more money and mindset. We can do that!
I was surprised to see that recorded audios were way more popular (65%) than live teleclasses (44.7%), and both of those outranked anything by miles.
Favorite issues were all over the board. So, I'm in the process of developing programs for you.
WIN A FREEBIE SESSION!
In the kind-time, here is one more chance to get yourself a freebie, $195 value Success Strategy Session. I'm only taking a few more this month, and may not do them for a while, if at all. Just email me at: Lyon (at) AngelaTreatLyon.com with "I Win Now!" in the subject line. Do it quickly before I close it down.