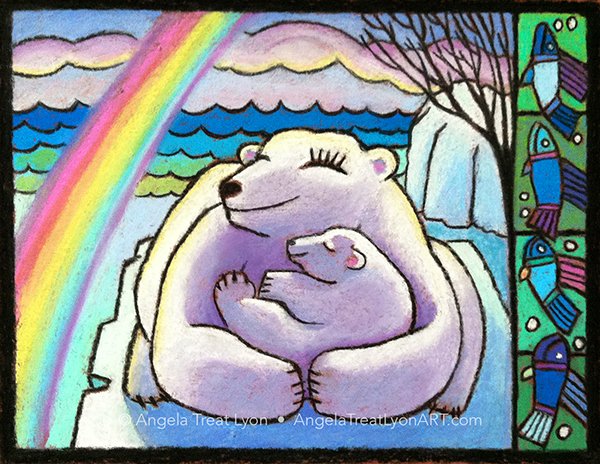 Testimonials are so cool to get – check this one out for this little happy bears painting I did, "Safe," for my friend, the terrific Florida scenes  painter, Linda Blondheim.
"I asked Angela to do a painting for my granddaughter's nursery.
She did a painting in pastels, and even happily made a small adjustment for me immediately.
I am so delighted with her painting and the extra care and effort she made for me. Thank you Angela for your excellent service.
~ Linda Blondheim, Florida
Thank YOU Linda – it's an honor to get a commission from an artist I highly respect!