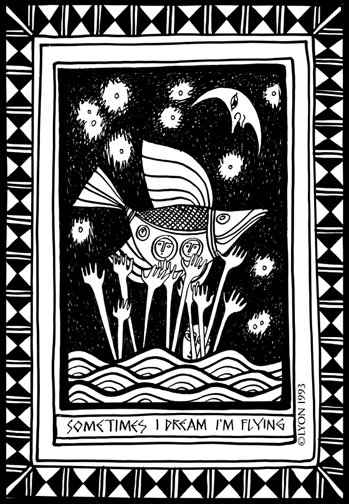 Today I was on a teleclass that I had been eagerly anticipating for 2 weeks.
I was enthusiastic about the topic, and was excited to hear what new ideas this person was going to share with us, because she was supposedly an expert, had over 100K on her list, and financially successful. OK, I'm interested….
My excitement started to wane, however, at 8 minutes in when she was still talking about herself, her experience, her list numbers, her income – and then more about how we could get the offer she was going to grace us with at the end, and her phone number, and then more about her education….
By 12 minutes she still hadn't gotten through her very disjointed and disorganized intro; I started wondering what else I could be doing with my time; I was bored; I hung up.
12 minutes for an intro? What a waste of 10 whole minutes she could have used for more creative, productive speaking! I wondered how many other participants hung up about that time.
Don't let that happen to you!
HOW to DO a K-L-T TELECLASS RIGHT
When you give a freebie teleclass that is meant to gather new people to your list and build the know-like-trust factor, you want them to:
•  listen with all ears
•  love your content
•  feel helped
•  stay to the end and
•  walk away from your call saying, "wow, that was great, I want more of that!"
•  go to or buy whatever it is you're offering
Here are a few things you can do to have a really inspiring, successful, know-like-trust freebie teleclass.
1. PAINT YOUR INNER SUCCESS FIRST
Imagine yourself in a painting with bright colors and clear images. In it, you are onstage or on the phone, and your audience is ready and eager to take notes and listen carefully.
Picture them sitting forward in their seats, hungry for your knowledge and wisdom. They have their volume turned all the way up and their ears are practically waggling back and forth.
See them sucking in your information, loving and laughing with you, and responding well. There's even a buzz in the air as they say to themselves, "yeah, that's me," or "wow that fits for me!"
Feel them getting ready to jump up and sign up for your freebies, buy your products, sign up for your programs and services and implement what you tell them as soon as you are finished.
Now ask yourself…
2. WHAT UPSETS YOU that YOUR AUDIENCE NEEDS, WANTS and DOESN'T KNOW or HAVE?
Make a list of some specific things you're concerned that your listeners don't know, or can't do, or don't know how to get in order to be successful.
Go ahead and feel that, it isn't a bad thing – because all it is is the energy of your desire to help. You can use the energy of it to power your creativity towards putting your class together.
Take your list of the things you want them to know and pare it down to the most important ones:
•  For a 1-hour talk where you really expound on each item, choose 3 or 4.
•  For a 1-hour talk where you only talk minimally amount about your points, 10 or even 12, not more.
3. MISTAKES THEY NEED to AVOID
Make another very short list, 1 – 3 items, of the mistakes they must avoid in doing what you're telling them about. You'll give them a little info on how to avoid those mistakes.
4. WRITE YOUR INTRO
Short. Got that? Short. Practice saying it in the mirror until it's comfortable to say.
You're going to tell them:
•  your name
•  your main website (say it, then spell it out)
•  your talk title
•  what points you're going to cover
•  that you have some resources you'll give them
•  and that you'll have a surprise for them at the end you know they'll love.
That ought to take you 2 minutes max. No 12+ minute, long, drawn out, confused intro where your people get bored and hang up!
5. DELIVER YOUR TALK
Speak more slowly than you do in daily interactions, and enunciate carefully. If you speak too fast – especially if you have any kind of accent – they can't understand you and will hang up.
You're teaching them new information – YOU know it well, so you may tend to go over it too quickly. Have mercy on your students, because it's new to them and their heads need time to soak in and integrate the new energy and materials.
After your intro, go right into point number one. Don't hesitate or think they want any more blather! Say, "Here's Point Number One…." Start talking about it.
When you have gone over all 3 or 4 points, do a short recap: "This is what we just went over:…."
Now go over the Must-Avoids, and say, "Here is what you must avoid…."
When you finish going over those, do a recap of them.
Now do a recap of everything. It sounds repetitious…well, it is! We learn by repetition! Believe me, they aren't going to be bored!
6. YOUR OFFER
At about minute 50, make your offer. Make it short, sweet and to the point, with a very simple URL to send people to. You have to remember that they may be in their car stuck in traffic, so it should be something they can easily remember and get to when they get home.
Here's one I gave out yesterday for my FREEbie teleclass: 7CrticialKeys.com.
See how simple that is? Purchase a simple URL for your freebie teleclass so people can remember it and write it down correctly.
(Go here to get the audio and bonuses I gave away on the FREEbie call I did yesterday. No opt-in required. 7CrticialKeys.com)
7. DO A GOOD OUTRO
I like to finish by thanking everyone who came on the call, because each person gave up precious time to come be with me. It's important to acknowledge them and show your appreciation.
Now give them:
•  your name
•  your website
•  the site to get your offer/audio/bonuses, whatever
End with another thank you; and a brief uplifting phrase, like, "be well, be happy, be rich and generous!" Or something that encapsulates how you feel about life and its brilliance that can uplift your listeners as they hang up.
Here's what I like to say (because I'm a bit of a maverick, and like to imbue my listeners with some raw energy they can take away with them):
"This is Angela Treat Lyon with AngelaTreatLyon.com, and I implore you to not take Normal for one more second, and be Audacious, Bodacious, Outrageous, Bold, and as Alive as you can possibly be, and I'll see you on the next call!"
I know you won't use mine, because that would be plagiarism, and it won't feel right to you because it isn't YOU. So, ask yourself, "How can I tweak her words to sound more like me, and what I would say?"
8. MUSIC
If you have signature intro/outro music, add that to your edited MP3, because it will serve to lift you out of the haze of same-same-marketers.
I use my signature music for all my audios, and each time I hear the music, I feel happy and perky.
How do you want your listeners to feel? Find music that helps them feel that way.
SO. Now you know how to create a freebie know-like-trust teleclass where your listeners will stay all the way to the end and not hang up on you!
I want you to succeed in all you do, and freebie teleclasses will really help you increase your know-like-trust factor with future clients and students.
What else would you like to know about, and how can I help you more? Let me know!
Remember I love you –
aloha –
Angela
p.s. GET the FREEBIE AUDIO & BONUSES! from The 7 Critical Components You Must Have to Create Your 6-Figure Business
Here's where to get yesterday's audio & bonuses from the call I did for Hilton Johnson Productions at globalteleclass.com. No opt-in required.
.