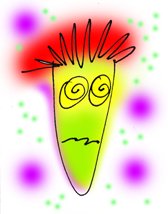 What happens when brain chemistry and incorrect beliefs mix? Not good stuff, I assure you. And what would happen if that could be resolved?
I've been working with a businessman who, several years ago, had suffered so severely from job, money and family problems that a deeply ingrained voice of self-doubt convinced him to jump out a window in an attempt to end his emotional pain. In our session, he laughed as he said, "I couldn't even do that right!"
No laughing matter. In any way shape or form. (Can you see the still-present self-doubt? "I can't do anything right!" Guess what we resolved!)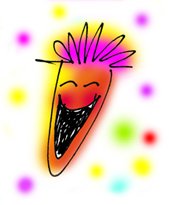 Imagine if he had had EFT/Tapping to help ease himself out of the pain!
I remember that pain, having gone through it for so many years myself. It's absolutely unbearable. It throws your chemical balance off so you don't think straight. You can't think. You can't concentrate. You have the most amazing imaginings about what people think of you and are saying behind your back; about your own place and abilities in the world – all of them so wrong, so bizarre, so outlandish they make the world as painted by Hieronymus Bosch look like fun.*
Imagine if everyone in the world had EFT/Tapping right at their fingertips!
It's not called the Emotional FREEDOM Techniques for nothing. Wondering what I'm talking about? Go here and register and turn your whole life around – even if it's a great life, you can make it better!
I want the entire universe to know
about tapping and its incredible life-freeing potential for every man, women and child literally everywhere.
Tapping has gotten me 100% free from wanting to kill myself (let's talk plain, shall we?), it's helped me resolve relationship stuff I never, ever thought would resolve, it's helped me live my Dream – to help people, create books and websites and products and artwork to an extent that is way beyond what I ever thought I'd be able to do.
In this crazy day and age of shallow, slick, speedy everything and intense chaotic insanity, where it seems like no one cares – I do. I do care. I want you to have the best life ever – a life where the thought of jumping out windows is a comic strip idea, not stark reality for so many.
So if you have 'stuff' you haven't resolved yet – and who doesn't? – and want to find a way out that will not only help you feel so much better about yourself, your life and everything in it, I heartily invite you to sign up for this year's EFT/Tapping Summit. Read about it and register here for the remaining FREEbies….Go here and register
Yes, yes, I know, it started 3 days ago – but – so? You can get the downloadable audios and listen to them over and over. No big deal if you can't be there on the live calls. 20 plus audios would cost you a minimum of 600 bucks if you were to get them one at a time – if you could at all. And if you did 20 sessions with any of the experts presenting, you'd pay thousands.
Please don't cheat yourself out of powerful support. It's just too much good stuff to miss.
Go here and register
Remember – don't take normal for one more second, be bold, bodacious, audacious and alive – this is YOUR life! I support you and hold the space for your living YOUR Dream, not someone else's!
aloha –
Angela
p.s. Check out the interview Success Coach Kate Beeders did with me – we had a ball! I hope it inspires you! http://bit.ly/kate-interviews-me
Get powerful support: Go here and register
* Hieronymus Bosch –
http://www.abcgallery.com/B/bosch/bosch31.jpg or
http://crfranke.files.wordpress.com/2009/11/hieronymous-bosch-garden-of-earthly-delights-hell.jpg