Congratulations!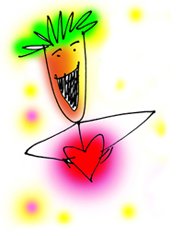 Here is your video recording of the Create Your Future: Transform Today's Dark Cloud into A Bright Tomorrow class!
Here's the link – enjoy!!!!
I invite you to bookmark the video page so you can come back and watch again. This video shows you how to transform fear, doubt and worry into powerful creation energy!
You know I love you –
Aloha –
Angela
-=-=-=-=-=-=-=-=-=-=-=-=-
Angela Treat Lyon
AngelaTreatLyon.com – (stories about my weird life)
LyonPaintings.com – (my prints & paintings)
EFTinEveryHome.com –  (tapping)
AngelaTreatLyonBOOKS.com – (books by me and others)
-=-=-=-=-=-=-=-=-=-=-=-=-
All images and text © Angela Treat Lyon 2020
All Rights Reserved Internationally
Published by Out Front Productions, LLC