Here's your freebie Ebook!
HAPPY MY-BIRTHDAY TO YOU!!!!!
I hope you enjoy The Beautiful Love Quotes Ebook!
DOWNLOAD: Right click on the cover image below, and download your new ebook all the way to your computer. Or, just click HERE and download it.
Make sure you download it to your computer so the paintings will appear large size, and the quotes will be large enough to read. Hard to do on a phone!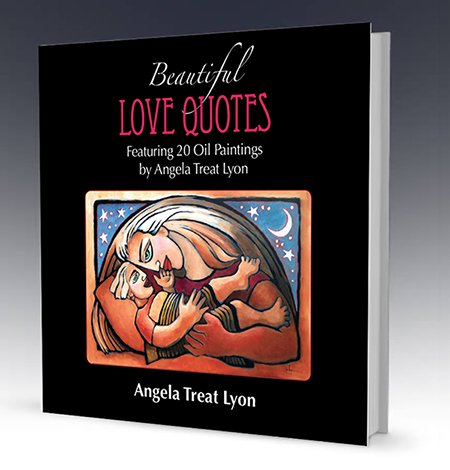 CAUTION!!! If you open the ebook in your browser, it will go away when you close the page! Don't do that!
HAPPY MY-BIRTHDAY TO YOU!!!!!
Sending a mountain of love to you –
Angela
p.s. If you'd like to have it in print (because it would make a cool holiday present!)  here's where to get it on amazon in full color:
LOVE QUOTES I HERE
and in case you want Book II as well:
LOVE QUOTES II HERE