About Angela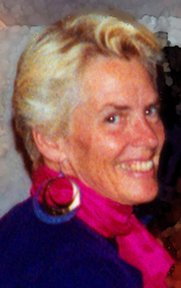 I'm a Peak Performance Business & Marketing Success Specialist. I have the very good fortune to live in Hawaii, and I work with clients all over the world.
Are you an entrepreneur? Leader? Teacher? Health, EFT or Energy Coach?
I specializes in helping you quit feeling scattered, exhausted and overwhelmed, so you can work less, save more time, help more people and make way more money. So you can feel fulfilled, happy and like you're doing your life Right.
I do my best to help as many people as I can to fulfill their heart's deepest desire, in ways that are totally aligned with them, their eternal, perfect Being and the unique-to-them Way they do things.
WHAT DO YOU want?
PERSONAL: Are you struggling with heavy or unwanted emotions, limiting thoughts and beliefs that stand in the way of your life or biz? I'll help you clear out the mud and cobwebs clogging your mind so you can think clearly and feel your emotions without shame or fear.
TRAUMA: If you have been through war, rape, molestation, loss of a child, spouse or friend, or other frightening and damaging experiences, you probably have experienced negative thinking, dizziness, desire to stay hiding, fear of crowds or being in public, and/or sudden irritation that can erupt into rage and hurtful words or even violence.
If you'd like to be free of that, I'll guide you through to the other side. Not through the usual conventional talk-therapy, not through primal scream or pounding pillows – when I show you how simple it can be to clear the trauma from your life, you'll laugh with relief.
HELP CREATING PROGRAMS: I help you create the exact programs that are right for your audience, and put them into a profit structure that helps you build both residual and passive recurring income – so you can be teaching, coaching, marketing and making money even as you sleep!
STRATEGIES & TACTICS: Want to initiate simple but very powerful marketing strategies that YOU feel comfortable doing? If you want no more "I hate selling!" my mindset training is for you. I help you to think profitably, so you can start taking immediate actions that bring you concrete results. Then I help you stay on track and taking sure-footed, inspired action.

WRITE & PUBLISH YOUR BOOK: I have written and published over 50 books. That's allowed me to gain a ton of experience in writing, illustrating and publishing ebooks, Kindle books and print books. I will help you get your writing done and guide you in publishing and successfully marketing your own books.
My unique, proprietary write/self-publish/marketing system helps you start the marketing process before you even write your book's first word. When your book is published in Kindle, print or ebook form, you will have already sold enough to cover your costs, and your marketing is painlessly well under way. Once you use and understand this system, you can use it again and again for other books.
Want to move far beyond "The Box"?
I hold teleclasses, trainings, business and marketing seminars, as well as group and private coaching, both business and personal, for those who dare to think in terms of, "What Box?" Is that you?
I'd love to help you clean up any backwards, 'block'-based' thinking and beliefs, so your life can run more smoothly. Now you really can turn what you used to call your blocks and obstacles into building blocks for your life and business success!
Here's what you get from me:

… I listen carefully and compassionately so you can feel safe, relaxed, seen, heard and felt all the way, so your heart can speak freely, and you can express and create your highest dreams.
… You know those little glitches you don't see in your life because you're so used to living with them? Things you don't know you don't know, and blind spots that keep you trapped in old patterns? I help you find and transform them.
… I'm kind, but I'm also absolutely not afraid to tell you like it is and to give you a verbal kick in the butt if you need it.
… I help you transcend emotional, mental and physical problems, from everyday bothers, all the way to seriously traumatic incidents.
… Now that you're clear and full of energy for creating, I help you map out strategies and systems that you can take for clear, inspired action, whether in the personal realm, in your business or marketing.
… Do you have a plan so you can take each step in proper sequence? Why is that important? Ever tried to shift from 2nd to 3rd gear in your car while you're still parked in the driveway? Your life is like that, too. When you do things out of sequence, you end up in confusion, doubt and fear. When you do things in the right sequence, you're In the Flow! I help you do that.

… I hold the Vision of your success in a big way – maybe even bigger than you do. I support you in using and taking action on your unique-to-you plan. What good is a plan if you don't use it? What good is a vision if you ignore it?

… Even when you forget who you are and the amazing things you're capable of, I hold a totally loving space for your Highest Being, your big heart and your ultimate success in your business and your entire life.
… When our sessions are over…

I want you to feel excited, calm, inspired,
expansive and enthusiastic – feeling the energy of life
fizzing through your mind and your entire body!
.
I invite you to contact me
Let's have a conversation about how I can help you achieve all the things you've dreamt about, and what you want to accomplish. Just click on the pink Contact Us button to the left of this page and get your info to me so we can talk ASAP!
---
MORE:
You'll want to check out my Daring Dreamers Showcase: Interviews of daring, inspiring and exciting health, energy and EFT coaches and masters, and successful relationship, marketing and business experts at IDareYouRadio.com.
And if you don't know about tapping, do yourself a big favor and visit EFTinEveryHome.com and EFTBooks.com.
You'll discover how to easily create emotional sanity and clarity for yourself–for free.
You are invited to make comments!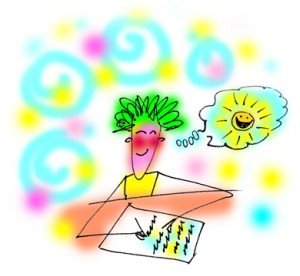 When you do, please enter useful comments that will help others live their lives better and reach their full potential more easily and in more love and fun.
No spam, or bashing, please–we delete all spam and offensive, or hateful comments.
Thanks – I really appreciate your being conscious about how your words affect others.
---
All images and text on this site © Angela Treat Lyon 2002-16, all rights reserved and protected by international copyright law.
Copyright does NOT mean you have the right to copy! It means you are asked to honorably respect the rights of the copy-writer or artist, and not copy their materials!
If you would like to use any of the articles on this site, you may feel free to do so as long as you include the following contact information at the end of each one. Thanks!
© Angela Treat Lyon 2016, Lyon (at) AngelaTreatLyon.com.
---