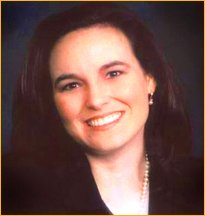 How to Make Marketing Easy, More Effective and Profitable (FREEbie video training)!
Could you imagine Pepsi or Coke being as successful as they are if people couldn't recognize their bottles, cans and boxes? They'd just be any-old-sodas.
Are you just any-old coach?
Any old EFT practitioner?
Any old entrepreneur?
You may not think of yourself as such, but unless you are recognizable amongst the craziness of the marketplace, you probably are. Ouch.
Cool thing is, you don't have to go crazy with bright colors, big fonts and loud ads to stand out to your perfect-for-you clients or customers!
You can totally build your brand to fit you, your style, your business and your intention behind your biz. All the way from quiet and mellow to super-jazzy-loud. You get to choose.
But how do you know how to do that?
I highly recommend that you allow Branding Expert Samantha Hartley to show you how. When you go through her Million-Dollar Brand Makeover…
You'll discover and learn how to handle:
7 common, everyday things that keep your small business struggling
The #1 issue that can drain the money, joy and momentum right out of your business
3 ways to totally unleash your business growth
How one coach raised his fees 800% (!) in just a few months (and you can, too)
ONE decision that leads directly to increasing your profits, joy and way easier marketing (and a downloadable GIFT)
It's unreal how much Samantha gives away in her FREE intro video, so I urge you to use this link and see for yourself while it's still available.
Get it right here – now! http://bit.ly/million-dollar-brand-makeover