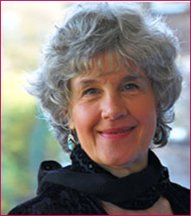 I was thrilled to be able to interview EFT Master Rue Hass this week for the Daring Dreamers Showcase on IDareYouRadio.com.
If you're a coach, this is a not-to-be-missed interview.
Why? Because last year at right about this time, Rue was contacted by the Colorado State Department of Regulatory Agencies, who told her she was under investigation for practicing as a therapist illegally.
I invite you to listen in and hear what she did, what mistakes she made that could have squelched her  efforts to come out clean, and the tips she shares with you to help keep you from falling into the same position.
Here's where to get it: (FREE): http://bit.ly/Rue-takes-a-stand
Rue was kind enough (and passionate about!) making  a downloadable check list for you of the things she  does now to help keep from being in any situation like  that again.
Here's where to get the interview & checklist: (FREE):
http://bit.ly/Rue-takes-a-stand
________________________________________________________________

________________________________________________________________