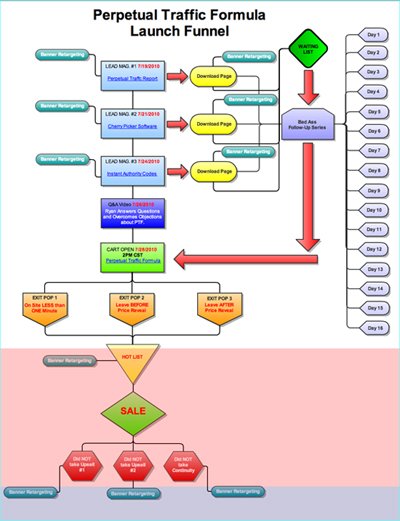 If you love to get the newest internet marketing info: you'll like this one if you're looking for a profitable model to base your online marketing on.
To the left is a sneak peek at the map he's created.
It's hard to see so small, so I invite you to go take a gander at his Q & A video here: http://bit.ly/PTL-video
I was curious to know exactly how Ryan Deiss' Perpetual Traffic Formula works.
If you are, too, you'll want to watch his Q&A video. Be sure to do it before tomorrow when Ryan goes live with the Perpetual Formula Traffic launch.
Oh yes, If you haven't got Ryan's two special reports and his FREE software yet, grab it all while you can, I'm sure he'll slam the door on it all it soon. http://bit.ly/PTL-video