Here are links to a couple of  resources I think you might want to see:
PAGE MODO: They call it "the easiest way to customize and design your Facebook Page" – looks pretty easy – and since everyone is saying "you must have a FB biz page…" maybe it will help you with yours.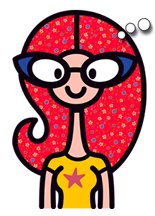 MAD MIMI: I think it's a rather unfortunate name, but regardless – here's what they say about it:
"Mad Mimi is a simple, intelligent and powerful email marketing utility that anyone can use. Mad Mimi makes email marketing easy for the creator, and easier on the eyes for the receiver.
"With ground-breaking technology, Mad Mimi is the simplest way to create branded, well-designed newsletters and promotions. Sign up free today and get started with simple, lovely email marketing."
My first hit was that it couldn't possibly be a US-based site, as no one here in his right mind would offer 'lovely email marketing' – ! –
But once I checked it out, it looks really great – especially if you're just getting started and don't want to pay 1shopping cart's basic 59 bucks.
madmimi.com (yup – that's my referral link)
.