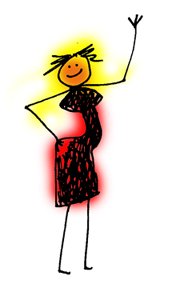 If you have not joined the Round Table Tapping Group yet, you won't ever be able to from now on.
Why not?
Because we have been having such a blast and such great results that we decided to rename it the Round Table Prosperity Group.
Each person who comes on the call live gets to:
have focused individual attention
email me with issues and questions, and gets to
talk to me through the forum all week;
to do a lot of tapping on personal and business or marketing issues; and…
great stuff like how to do a teleclass,
how to market it,
how to get more clients,
how to make more money both online and off….
We meet for a full 90 minutes on Sundays at 4pm NY time. If that isn't handy, you can just listen to the audios and participate in the forum.
If calling the US is too much for your wallet, come in on the webcast and save plenty bucks!
I invite you to join us and get support creating your own prosperity, too!
Here's where to sign up: http://DeepentheDream.com/deepen.html