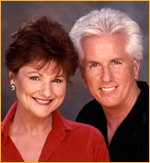 Did you know that there are five distinct stages to any relationship?
And that 2 of those stages can be very definitely un-fun – and even totally destructive – if you don't know what they are, how to spot them and how to handle them?
I know darn well which stage has always tripped me up, and when I learned this info I was sitting there nodding my head, going, "yup, that's me!"
Well, I just caught wind of the new Heart-to-Heart release my buddies Paul and Layne Cutright (popular, top-notch relationship experts) are sneaking in under the radar (I like how mellow they are!), and I've wangled you a way to watch their FREEbie 3-minute 5-Stages video and to get their Special Relationships Report.
Which stage do you get tripped on on?
Here's the FREEbie video that lets you in on the secrets of how to find out, and handle what comes up: http://bit.ly/5-stages-of-relationships
Have at it – I know you'll enjoy watching and discovering which stage you're best at and which one might have  cut your relationships off at the knees!
AND … This is also very cool: you'll also find out about their new Heart to Heart Talks Deluxe Communication Program. And (here's the cool thing!) they even agreed to give you a full 50% savings on the tuition for this program…for a limited time.
So I invite you to get your tush on over there right now – watch for which stage you fall down at, and check out their program:
http://bit.ly/5-stages-of-relationships
You've heard that success is all about relationships. Paul and Layne's programs are dedicated to helping you make yours great!
I also invite you to listen in on the interview I did with them for the Daring Dreamers Showcase at IDareYouRadio.com!