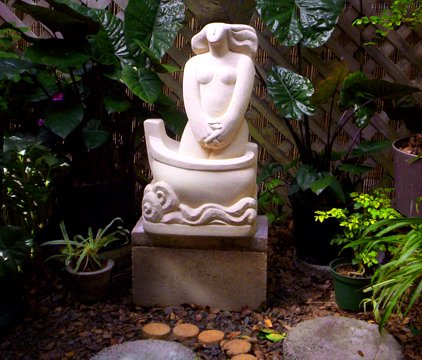 I had a whole bunch of plants on the little patio outside my office door that had gotten way too big for the space – I had less and less room to walk through the space. And besides, they were getting sunburned from too much sun since the shade is retreating with the oncoming summer.
So I moved the big plants out, and one of my favorite sculptures in. This is what I get to see as I sit at my desk and look out my door!
Her name is Happy to Be Me, and she is 24″ x 12″ x 12″, and I carved her by hand out of Oamaru Limestone from New Zealand. You can see more of my sculpture here: http://Lyon-Art.com.